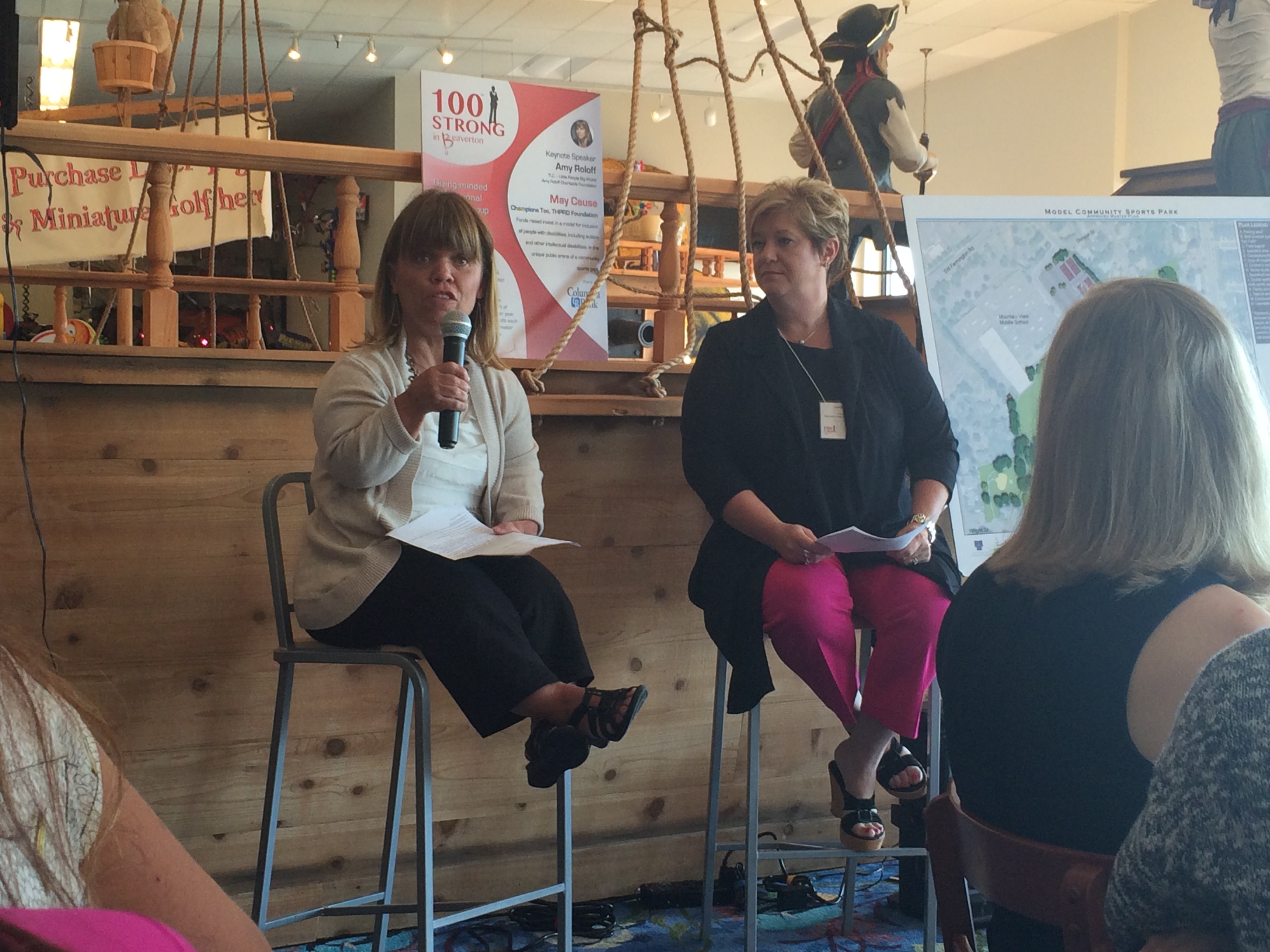 My home address is in Portland. But my community is Beaverton, a suburb of Portland.
I recently joined a group through the Beaverton Chamber of Commerce called 100 Strong in Beaverton.
The group is still fairly new.
The idea of the group is women in business focus on giving back through charity donations and community involvement and while also creating a mentorship program within the group.
If 1oo women give $100 once a quarter then the group can raise $40,000 a year. Every quarter a different beneficiary receives the $10,000 raised.
This quarter the funds will go to the Tualatin Hills Park Foundation Champions Too.
Champions Too is an outdoor field, which will be constructed for athletes (of all ages) with physical or development disabilities.
According to the Tualatin Hills Park Foundation website, the multipurpose athletic field complex will feature side-by-side synthetic turf fields with lights, an adjoining field made of natural grass, and an overlapping baseball diamond with 90-foot basepaths.
I love this idea, reaching out to a community that has a need. And the great thing is, everyone can use it.
I attended a fundraising breakfast on Thursday. Amy Roloff, from TLC's Little People Big World, spoke … Continue reading