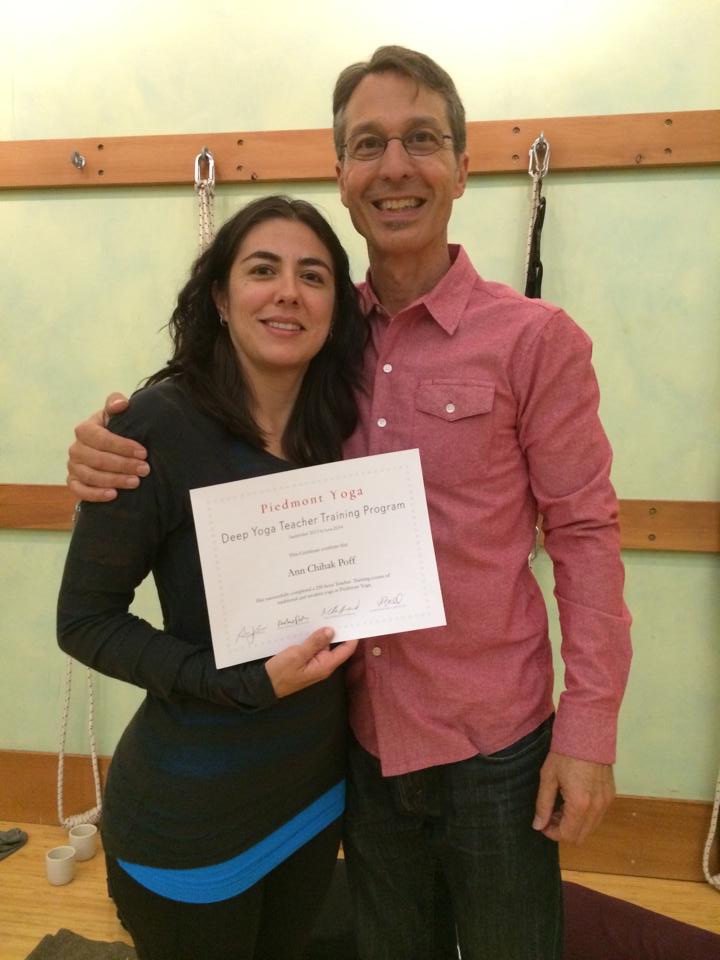 A year ago today I graduated from my yoga teacher training at Piedmont Yoga Studio in Oakland, Calif. Wow, it's already been a year? Wow, it's only been a year?
Marilyn, my mother-in-law, asked if there would be video of my graduation. I told her no, but there would be photos. Curt did end up taking video. You can watch it here.
I had some idea of what I would use my new knowledge and skills toward. But I had no idea I would be where I am today.
It's better than I ever imagined.
Two days after I graduated I headed to Tucson for some R&R and some time with my family.
I taught my very first yoga class at Mindful Yoga Studio as a donation class on that trip. It was a scary, but great experience. I appreciated that Hilda let me teach the class at her beautiful studio and all of the students and friends (and family) who came to support me (and Tucson's food bank).
I started subbing at Alameda Athletic Club in August and September for the regular teacher. She went on maternity leave in October and I took over her classes while … Continue reading