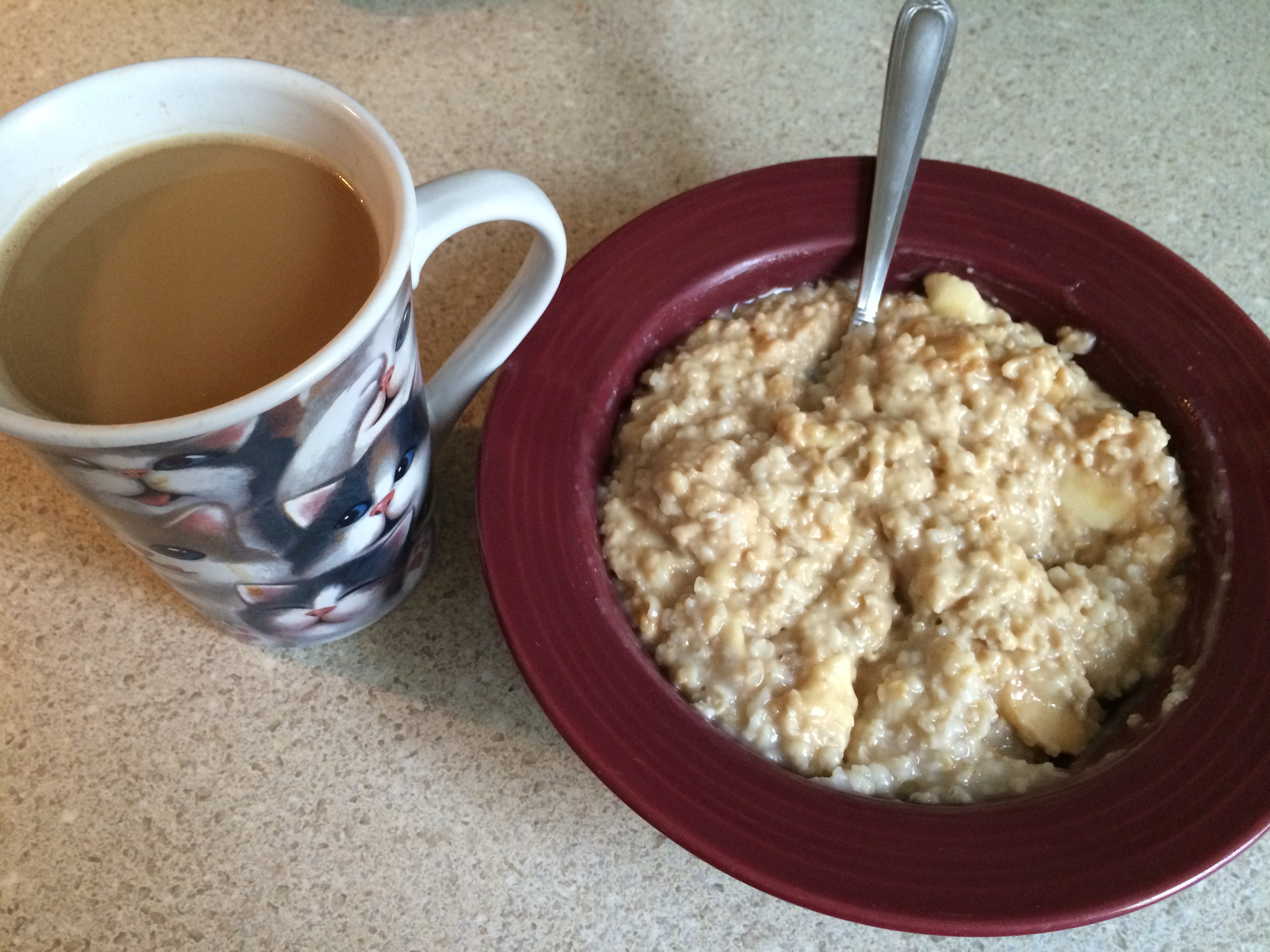 Can you believe it? It's December! This year flew by.
My morning routine is usually the same. I wake up somewhere between 6:30 and 7 a.m.
I practice my home yoga practice for about an hour. I head downstairs for my coffee and breakfast. Then back upstairs to get ready for my day.
The majority of my days I have a morning class. (Four days a week I have a 9:15 a.m. cycle class, one day a week an 8:30 a.m. yoga class, four days a week a noon yoga class …)
When I head downstairs for my coffee and breakfast I usually sit and enjoy my quiet time. Depending on the day and when I actually get downstairs I have anywhere from 15 to 30 minutes to have my breakfast.
My goal is to sit and enjoy my meal and coffee. I open the blinds of the patio doors and watch the rain, the birds, the same guy running for the bus or whatever is going on outside and I sip my coffee.
When I was working 40+ hours a week with a usual 2-hour total a day commute finding 15 minutes to just be was tough. I drank … Continue reading