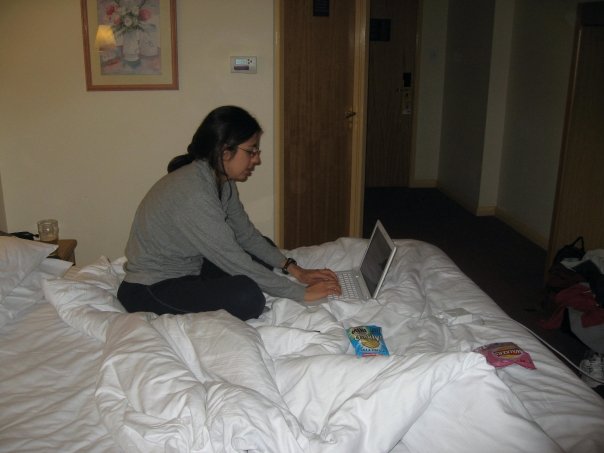 I'm baaaack!
Years ago Curt and I were in the Philly area visiting his brother and family along with Curt's parents and grandma. Some of the family went on a canoe outing. Our nephew James was about 4 at the time. As we got closer to the canoe spot James started to recognize it as he had been there with his dad before. We walked into the place to rent our canoes and James slams the screen door open and says, I'm baaaack!
And so is GFG!
What a whirlwind the move has been. All went well. Movers packed the truck up in three hours and were gone sooner than I had planned. Curt and I took off soon after the truck left and got a few hours on the road.
The following day, which was a Friday, we made the rest of trek to Portland.
For a few days it was like we were on a mini vacation.
The movers arrived last Tuesday. They unloaded our stuff in about three hours. Right after they left the unpacking frenzy began.
Except for pictures hanging on the walls and the books on the bookshelf we are pretty much moved in.
I love … Continue reading