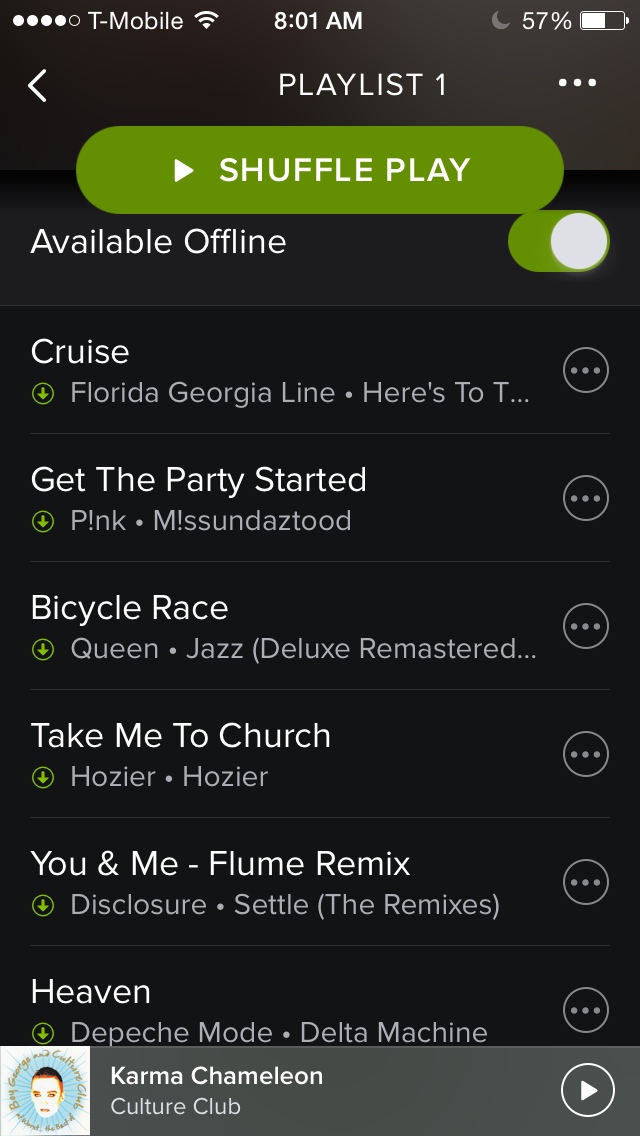 A little more than a month ago I took the SPINNING® teacher training. Soon after that I took the test (and passed), which made me a certified SPINNING® teacher.
One of my indoor cycling teachers has been my mentor and personal cheerleader through me becoming a yoga teacher and now an indoor cycling teacher.
One of the things he recommended was Spotify for my music for classes.
I have a good and varied selection of music in my iTunes library. But as a teacher of any sort of exercise class you need to keep it new and fresh. Buying songs regularly can get quite pricey.
I had heard of Spotify but had never used it. (It is now on my iPhone, iPad mini and laptop.)
You can use Spotify for free. But there are ads and you can't play your music offline (meaning, if you aren't on wifi you can't play the music). Neither of those work for teaching an exercise class.
If you want to play your music offline, you have to hit the available offline button on each device for each playlist, including your song library.
Spotify gives you a free week of premium (no ads and you can play … Continue reading