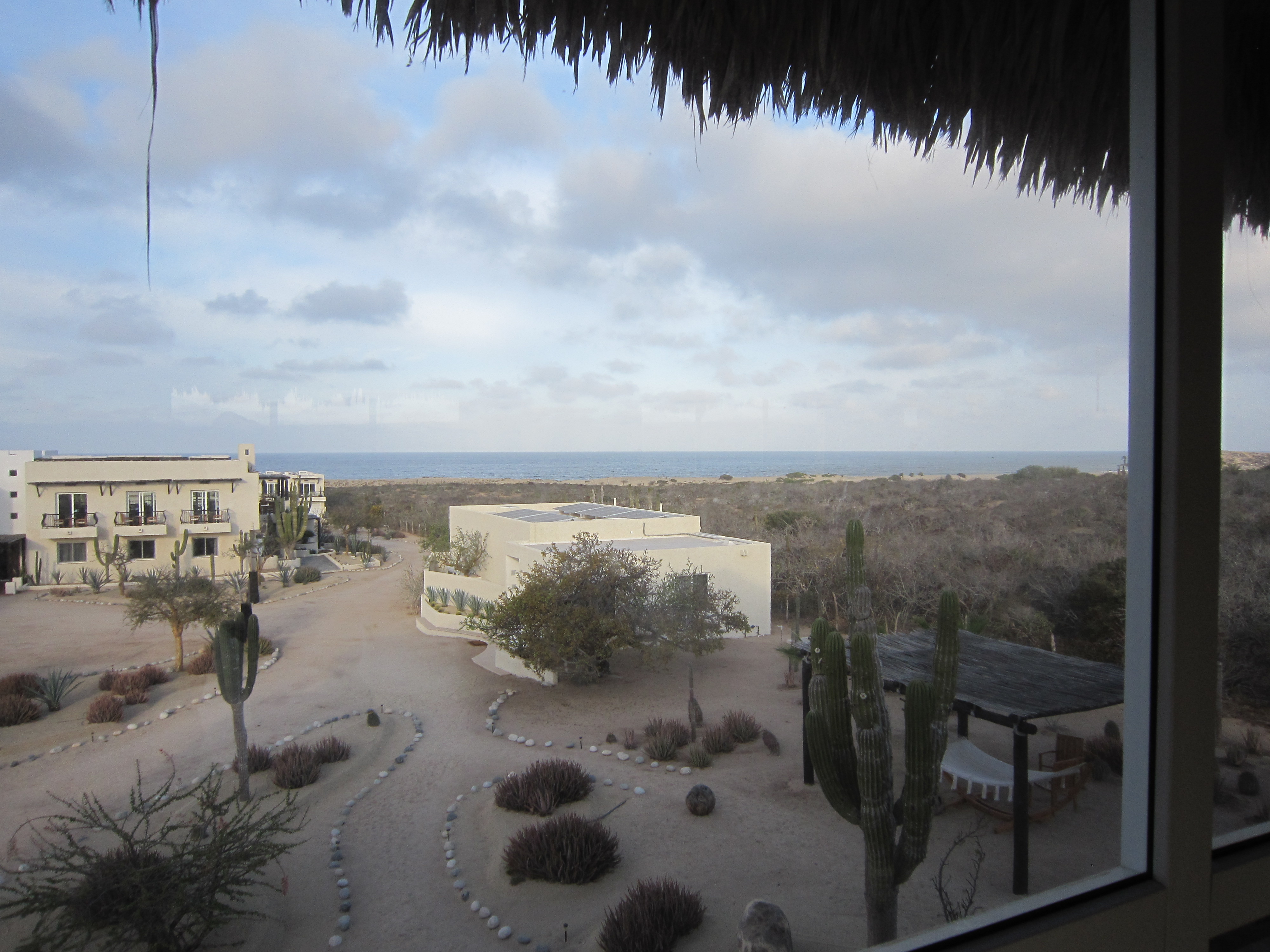 For the past week I was in Mexico at a yoga retreat at Prana del Mar.
At Prana del Mar there are no phone lines, gas lines, water lines, electric lines. The retreat center is powered by solar panels and the water comes from a well. It is literally off the grid.
There was wifi, but it was slow and limited. I tried getting on (personal, definitely not work) e-mail a few times without success so I gave up and decided that it might be nice to have limited access to the outside world: No Facebook, no e-mail, no blogging, just a few text messages.
We practiced yoga to the sounds of birds; roosters; wood peckers; cows and their cow bells; donkeys; horses; the wind. Our view while practicing was the dessert, the ocean, the mountains.
Most days we had a two-hour practice in the morning and and hour and a half practice in the evening. We meditated 20-40 minutes a day.
Besides the bathroom in our rooms there were no mirrors in the community bathrooms throughout the property. Instead of mirrors there were framed words, such as resplendent; perfect; beautiful; true; sublime; rapturous; ethereal; pure …
We had … Continue reading