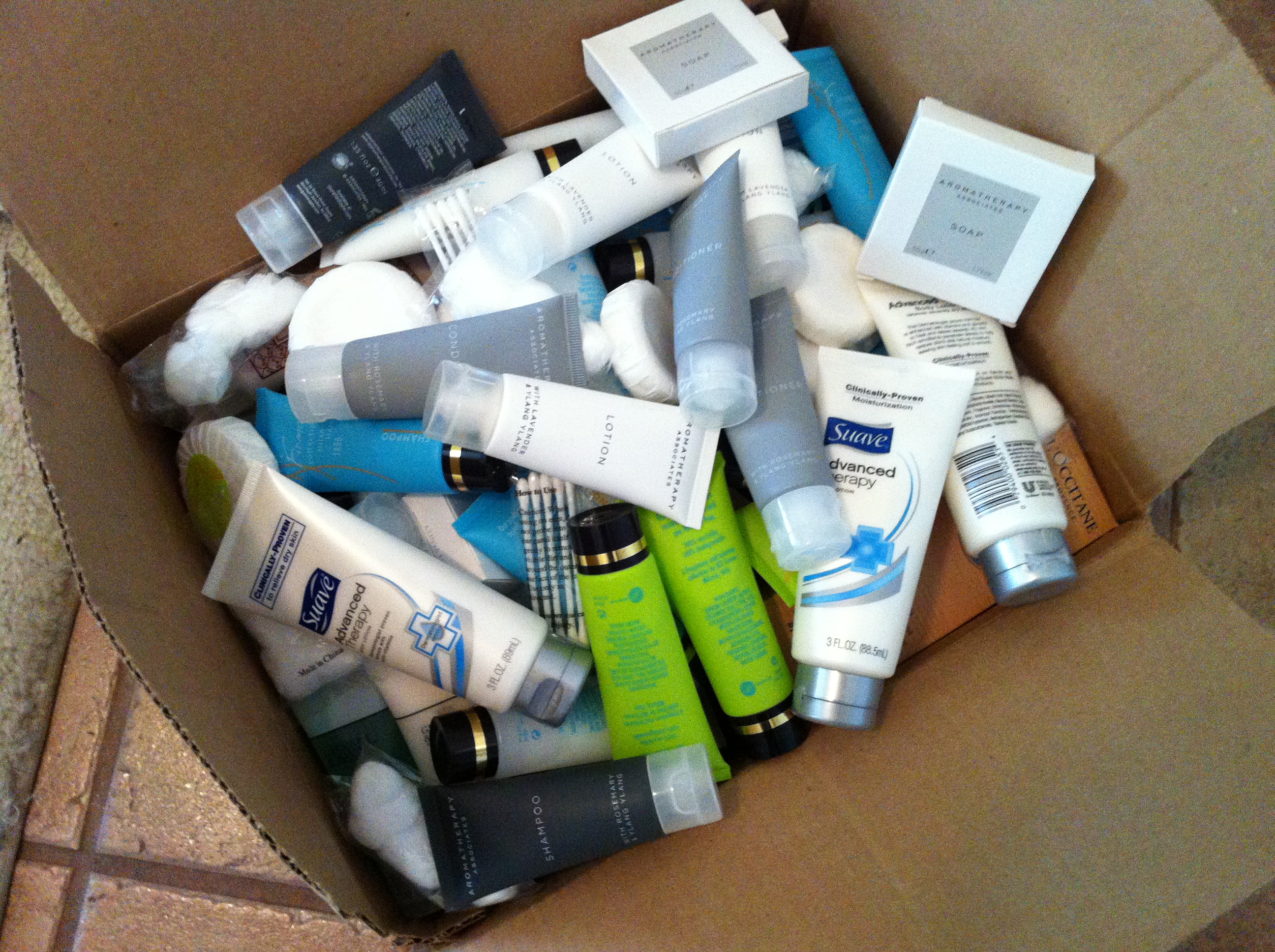 Remember when you were a little kid and you would be so excited about your birthday? As an adult I wait for that feeling and well, it doesn't happen. I guess that is just part of getting older. Don't get me wrong, I have no issues with getting older. In fact, I love it. I love when people are baffled by "how old" I really am.
Speaking of birthdays, today is my birthday. I take the day off from work to do stuff just for me.
I feel really lucky to have a job where it is OK to take the day off and is never questioned. And that I can pamper myself with a mani/pedi AND a massage. Yup, I went all out this year.
Since I had the day off I also had the opportunity to visit a women's day center and drop off some donations.
I collect toiletries from hotels when I travel. I also have a high sensitivity to perfumes and lotions. So if I ever get those as gifts they get thrown into the donation pile and get used by someone else.
In my decluttering I got rid of lots of stuff, including some housewares.