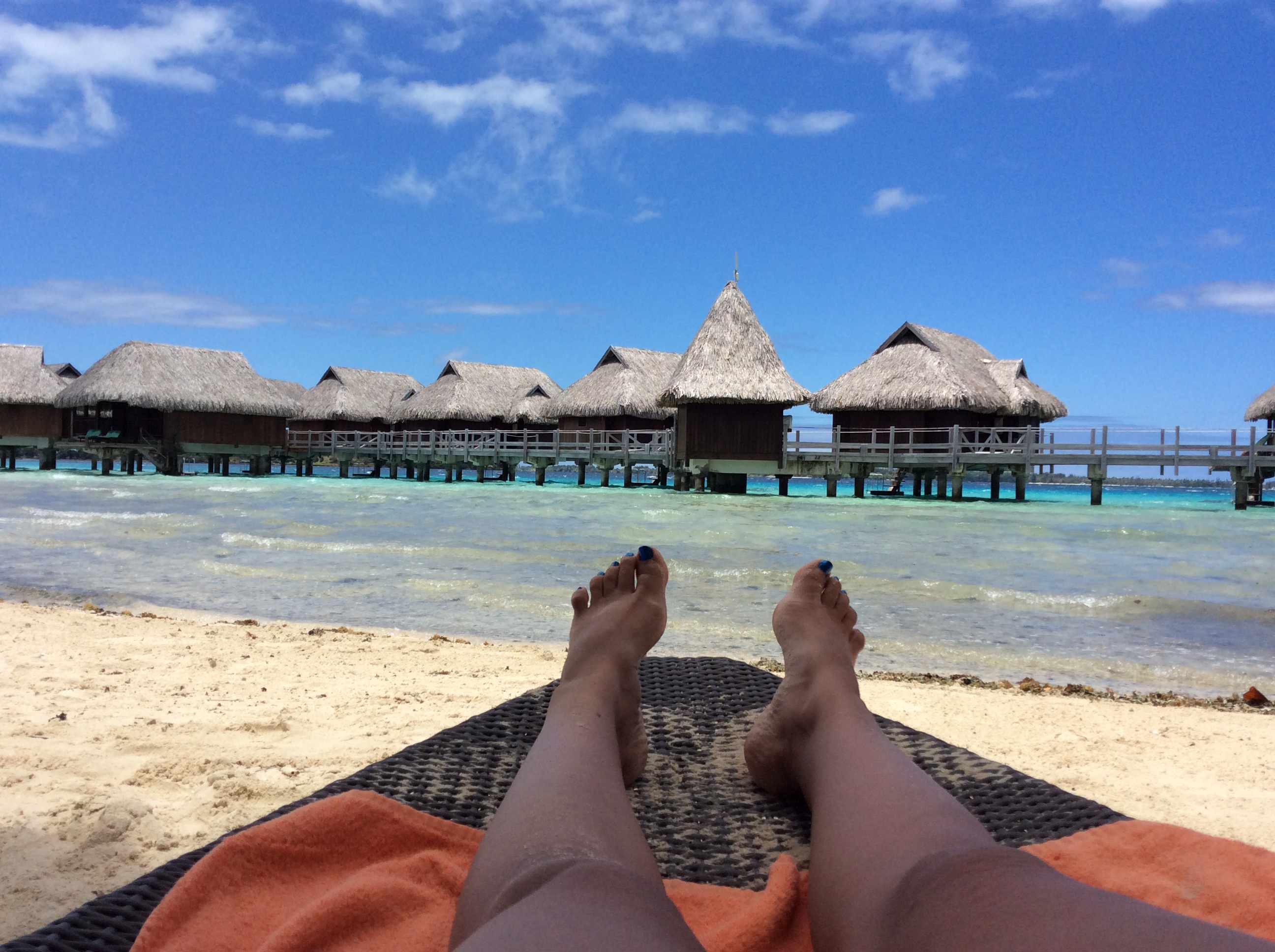 I literally (pen to paper) wrote this post on Wednesday (October 15).
As a native Arizonan and Tucsonan (born, bred and educated) I spent many summers in San Diego, as did many other Arizonans.
Getting a tan, running my toes through the sand and the smell of salt water … that's my ideal and dream vacation. Throw in an exotic location and it's my paradise.
As I am handwriting this post (will take to the keyboard later–aka now) I am sitting on a private island on Bora Bora soaking up the sun (I am fully covered in sun screen), looking at the turquoise water, hearing the waves roll in and feeling so lucky … and happy.
(The photo above was taken right after I wrote this post.)
As you know my dear readers, things have changed a lot on my life in the past month. September 15 was my last day  in the corporate world. Today as I take pen to paper it is Wednesday, October 15.
Six days ago (now, nine days) I turned 40. In 10 days (now seven) I celebrate my 11th wedding anniversary.
While on probably the most exotic vacation I will ever take I have been … Continue reading