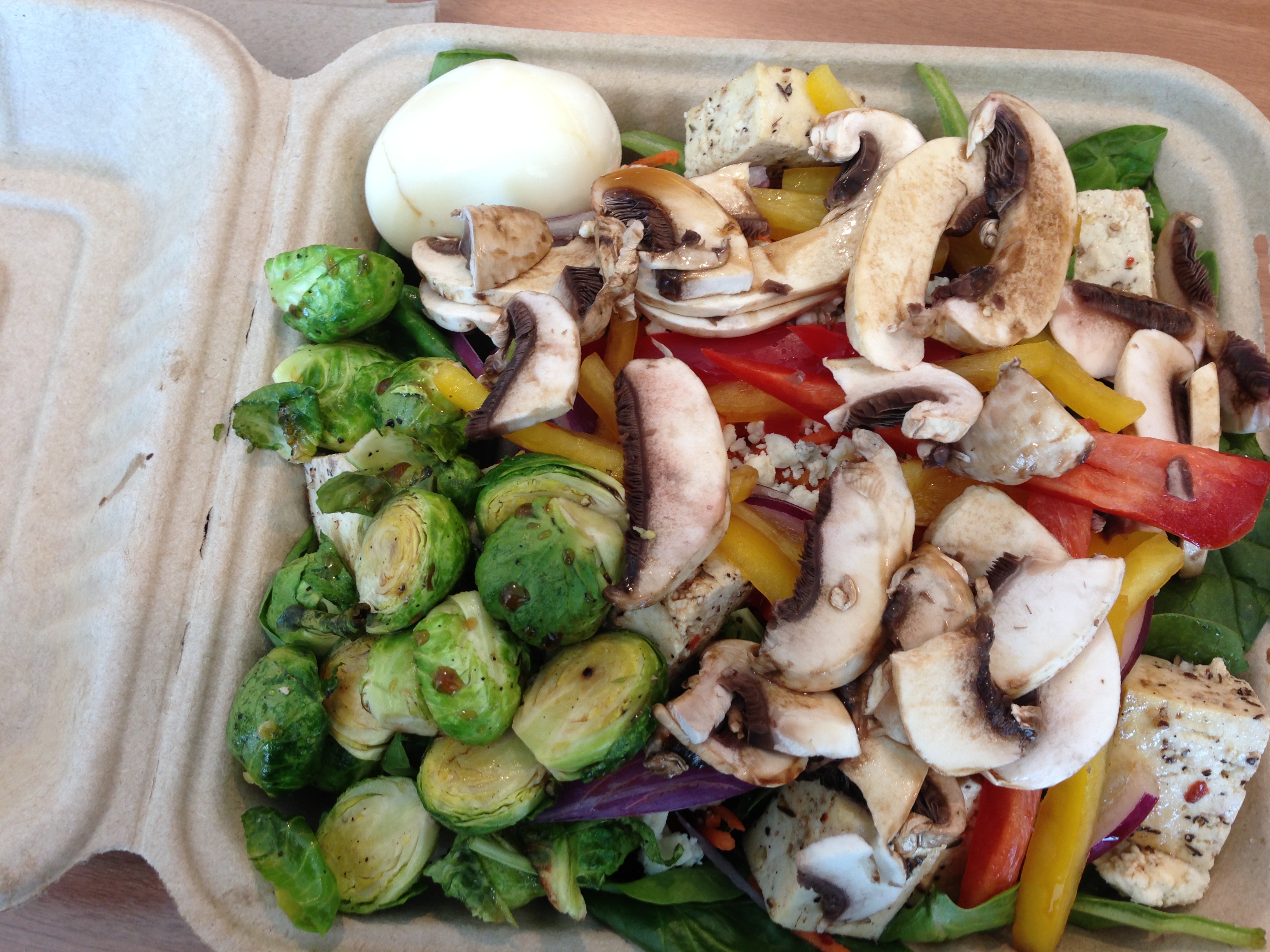 I have always been a fan of salad. It can be a great meal or something on the side. It can be filling and healthy. And it can also be unhealthy.
Some salads are so loaded with calories and fat you might as well order a cheeseburger.
If you are ordering a salad to have a healthy meal choose wisely.
(If you don't care and just really want that Buffalo bleu cheese salad because it tastes amazing and is super unhealthy then order it, just don't order it too often. One of my many guilty pleasures.)
At work we have an amazing salad bar with so many healthy (and some unhealthy) options. When making my salad at work I focus on making it filling and healthy. I try to make sure my own made salad has at least three items that are high in protein.
High-protein items at our salad bar vary, but these items that can be found on any given day: garbanzo beans; at least two kinds of cheese; hard boiled eggs; kidney beans; tofu; tuna, chicken; black beans; and I am sure there are some items I am forgetting.
If you want to order a healthy salad … Continue reading