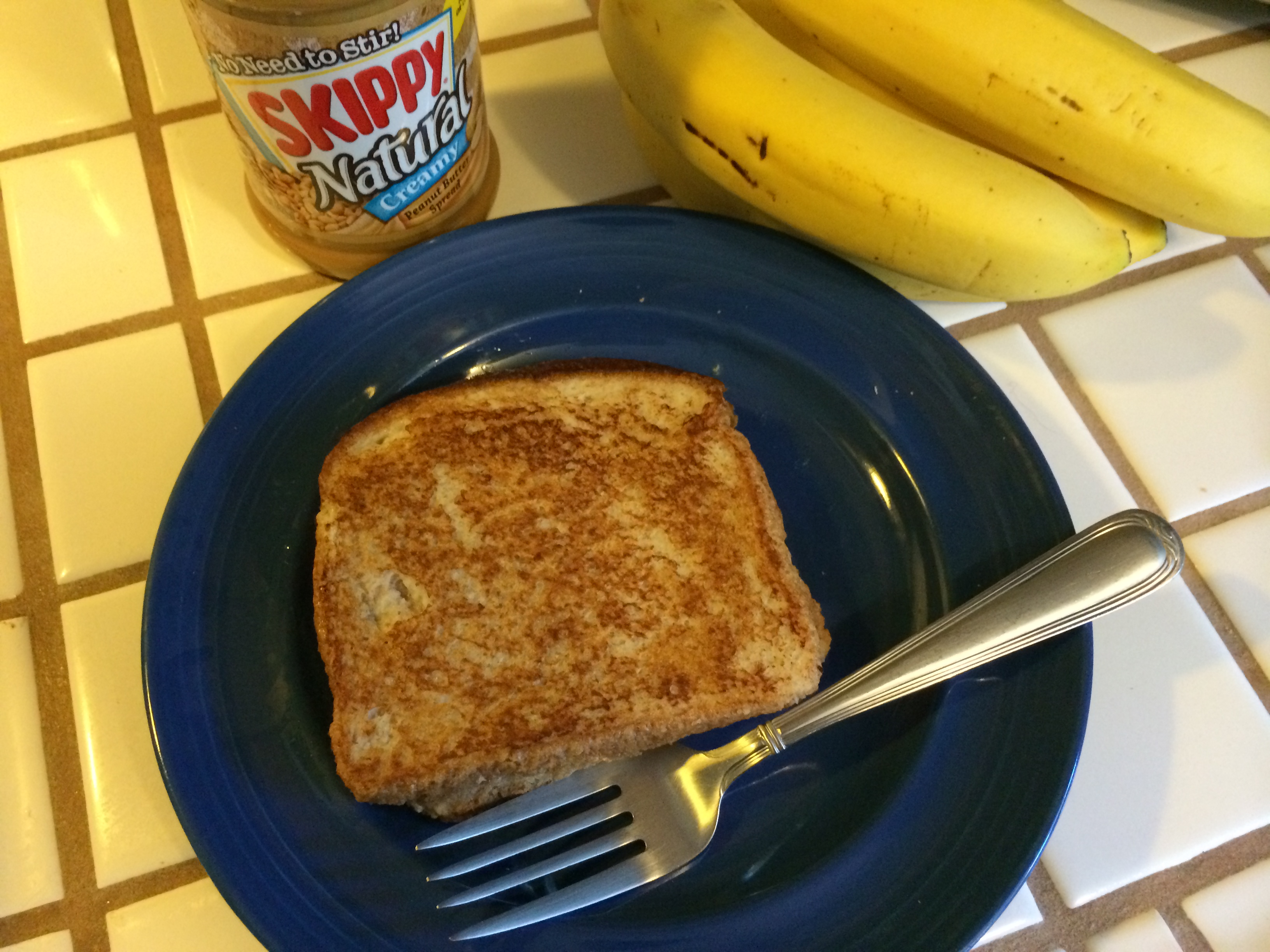 Have you seen the 40-year-old Virgin?
Remember FRENCH TOAST? (Here's a clip of that scene. Swearing is involved. So you've been warned.)
Ha ha!
Anyway, years ago Curt and I were watching some diner or cooking show and someone made peanut butter and banana French toast.
It sounded amazing. The version they made was super unhealthy.
I decided to take a stab at it with a healthy spin to it.
I don't make a lot of breakfast. But I made this recipe recently and thought it would be a good idea to share.
Here's my version of peanut butter and banana French toast:
2 slices Sara Lee Delightful wheat bread
1 tablespoon peanut butter (I prefer creamy, but for this recipe crunchy works better)
1/2-1 banana
2 tablespoons egg whites
1 tablespoon fat free milk
The ingredients listed are for one serving. Double or triple ingredients for extra servings.
I like to smoosh the banana onto my bread. Other slice I spread the peanut butter.
Dip "sandwich" into the egg whites/milk.
Use cooking spray oil in the pan. Grill it up and enjoy!
You get some protein and a fruit. It's yummy. And melty heated up peanut butter … Continue reading