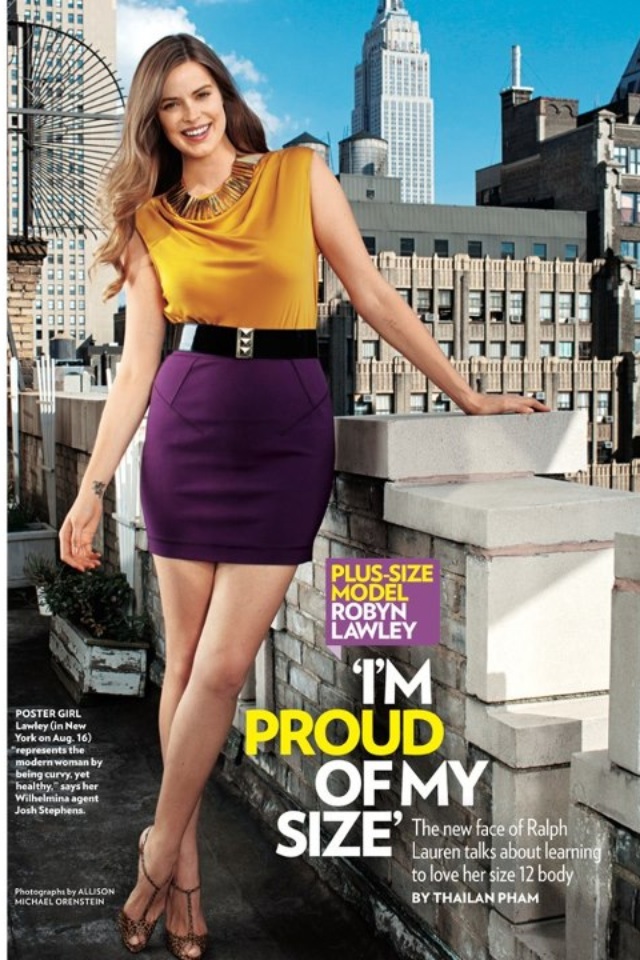 Recently a plus-size model was featured on the front of People magazine with the quote: "I'm proud of my size."
Robyn Lawley is 6'2″ and is a Size 12.
Wikipedia features Robyn in a photo and mentions her throughout the plus-size model article. Also mentioned is: Synonymous and interchangeable with plus-size model is "full-figured model," "extended-sizes model," and "outsize model."
Where do I begin? First, a woman who is at least 6 feet tall and a Size 12 is considered plus size? Wow! Then I was definitely a fatso years ago before I lost my 30+ pounds at 5'3″.
Second, I find the term plus size offensive. The other terms mentioned above I find even worse than plus size.
Why is there a need to define someone who has excess weight, curves, a big butt, thicker thighs, is tall, isn't super skinny? We don't call thin models a super-skinny model. They are just models.
In October of 2006 I was at my highest weight ever. I didn't feel good about myself. I hated shopping and buying clothes because I had to try them on and nothing ever looked good. I wasn't obese but could definitely be healthier with … Continue reading