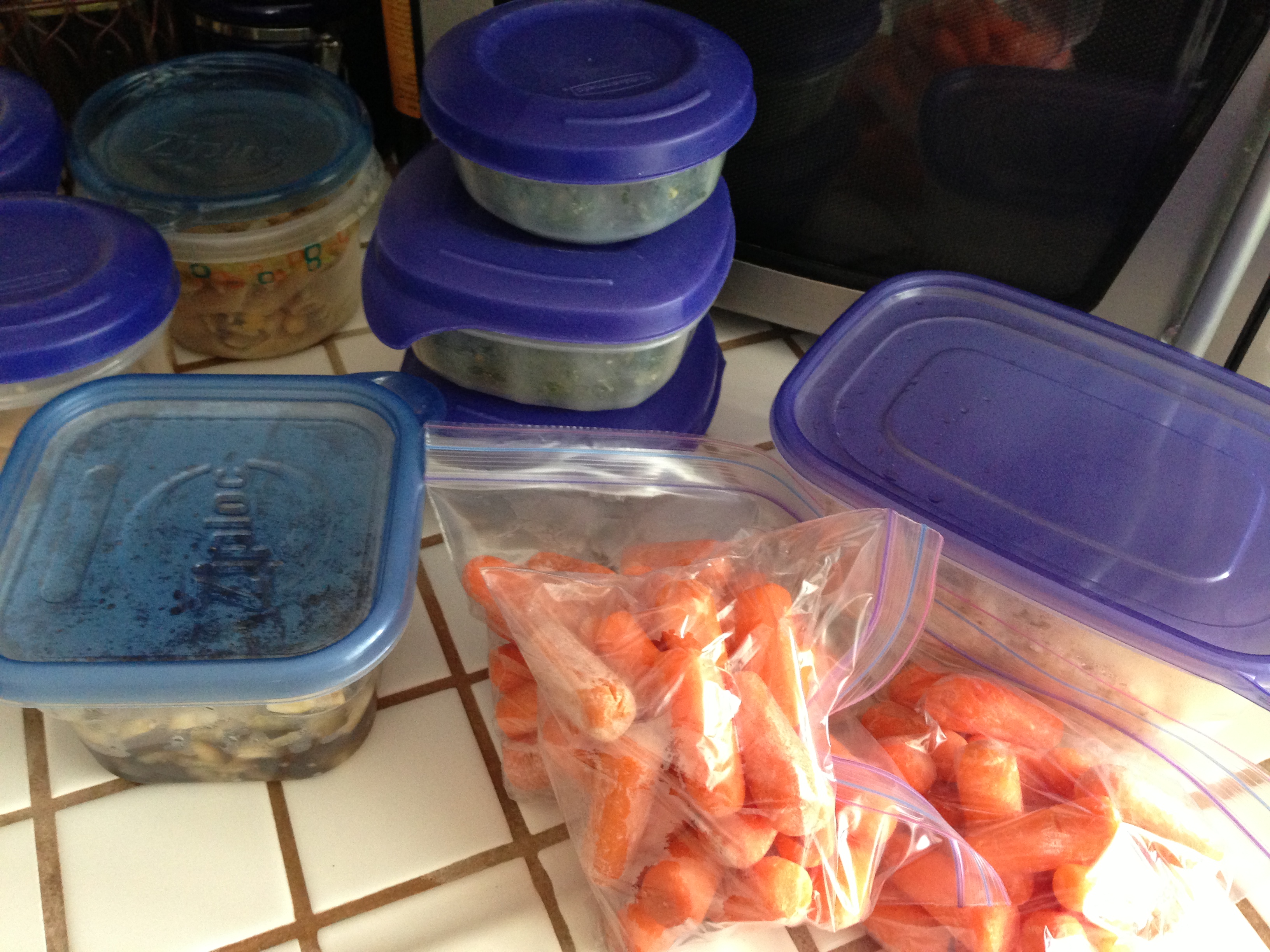 I work hard to maintain a healthy lifestyle. It's a choice I have to face every single day.
And part of maintaining a healthy lifestyle is planning. Planning is a big part of my success with clean living. (I plan out meals and my exercise.)
Sunday mornings are my normal day to hit the grocery. And I did yesterday. I stocked up on fresh fruits and veggies and other items to keep me going for the week.
If I have time and motivation on Sundays I will cook up a few things for the week.
Sometimes during the week I will make a meal with two servings so I have a lunch later in the week as well. Which is what I did tonight.
Many times I make Sunday mornings my chopping day–where I chop up veggies for the week, whether for snacks or a stir fry or a meal.
My friend Monica recently mentioned to me that on Sundays she bags up her snack carrots for the week. I don't know why I hadn't thought of that before. (I usually bag my carrots and get my lunch ready the night before.)
So yesterday I bagged up my carrots for … Continue reading