In a previous post I mentioned that I am fundraising for Living Yoga's Yogathon. I will be fundraising for Living Yoga for all of April.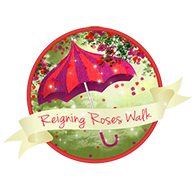 I am also fundraising for Rose Haven. I will be walking on Mother's Day with members of my Beaverton Huddle. We will join hundreds of people for this Mother's Day to honor the special women in our lives while raising funds to empower women and children of Rose Haven experiencing homelessness, abuse and other disruptive life events.
Rose Haven fills a unique niche as one of the very few shelters available for women and children during the daytime, when they have nowhere else to go for safety and support.
Rose Haven provides basic services that meet their immediate needs for safety, food, clothing, hygiene products, etc. They also offer support to help them address longer-term challenges related to employment, housing, medical and legal issues.
You can donate to my fundraising page, directly to me (and I will get it to my fundraising page) or you can join my team and walk with us on … Continue reading