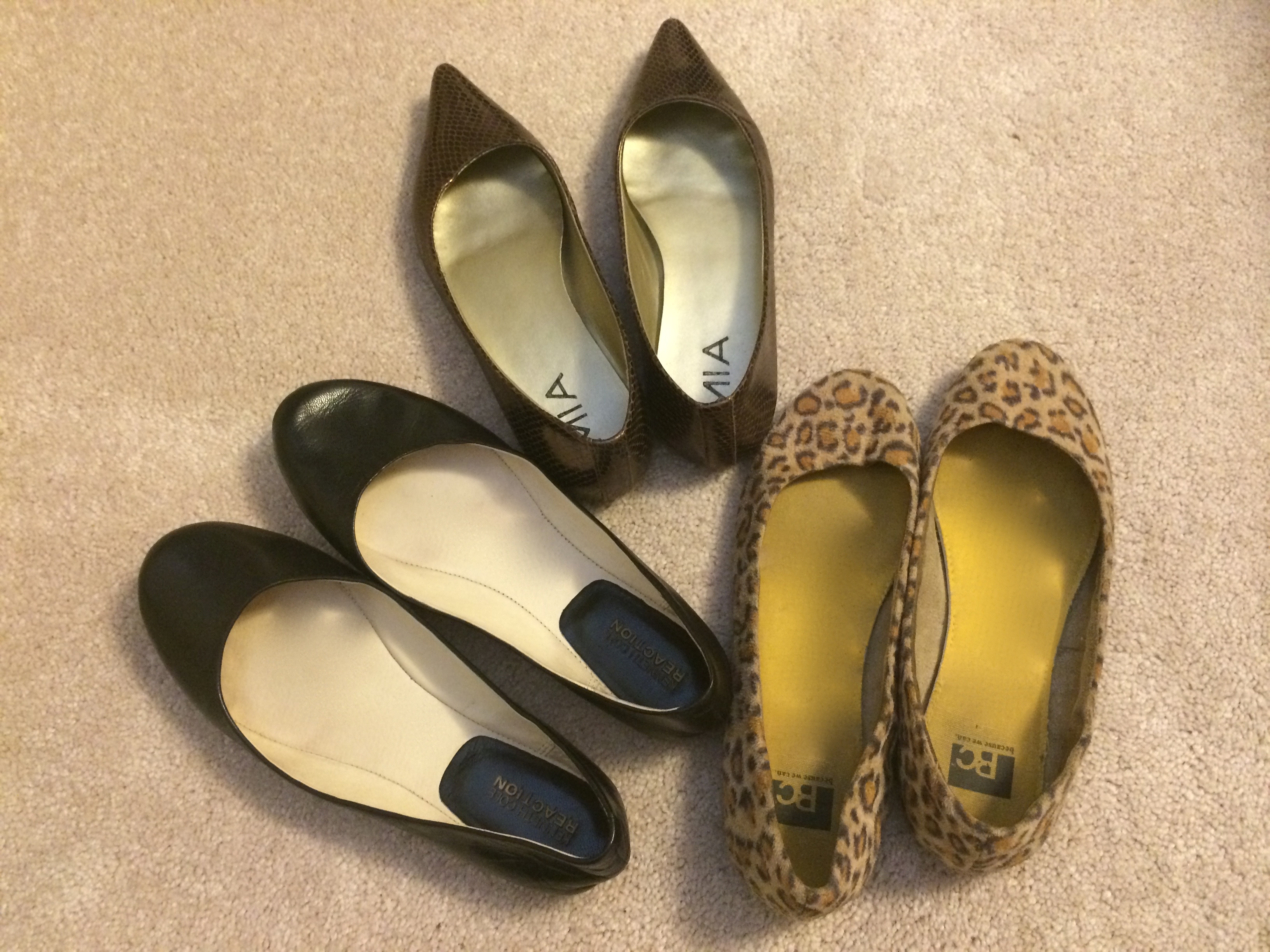 On Tuesday and yesterday I took public transport to work: BART (Bay Area Rapid Transit). The Bay Area's version of a subway.
Normally I drive to a parking area close to my house and jump on a shuttle, which takes us the rest of the roughly 20 miles to work.
But the shuttle schedule recently changed, which means if I take the shuttle I don't make my evening 5:45 and 6 p.m. yoga classes.
(I was supposed to go to yoga last night. But a last minute decision with friends at work had us having a fun night out drinking and eating, which we really needed.)
I decided to experiment this week with public transport. Besides the long ride and the crowded train where a seat isn't available until people start offloading into the city (aka San Francisco) there are wardrobe issues.
I usually wear heels to work (yes, I know they are terrible for your feet).
In fact, I did a whole feet week on GFG! a few years ago. (The worst shoes for your feet; It's feet week; And feet week concludes; and Comment Contest Tuesday.)
And most of my pants are rather long since I … Continue reading