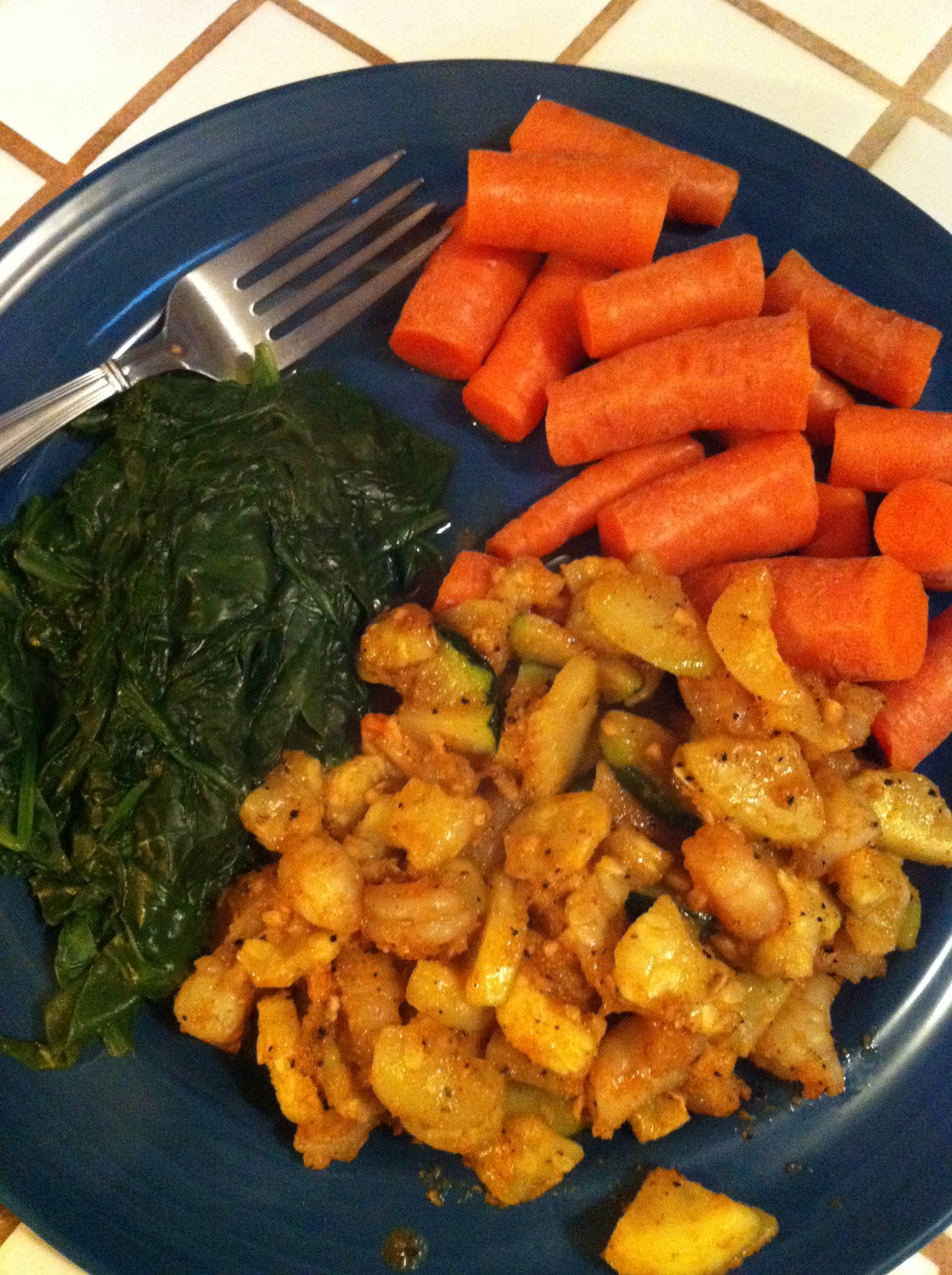 Monday I talked about my munchie-infused snacky day. I mentioned my high-veggie dinner and neighbor/friend/GFG! reader Jessie wanted to know more about my dinner.
So let's talk veggies (and, of course, I will have to get a shout out to protein … Why? Because I am on a protein kick and protein is good for you and keeps you full.)
My Monday night dinner consisted of steamed spinach, boiled carrots and shrimp and zucchini sautéed in garlic and other seasonings
According to Livestrong, a 3-ounce serving of shrimp has 11.6 grams of protein.
There are very few veggies I won't eat or at least try.
I used to not be a fan of zucchini and now I love it.
On Monday I cut it up into little pieces sautéed in Pam and garlic with New Orleans Cajun seasoning. Spicy and delicious and most important, filing.
Note: My usual serving of brown rice with a meal is one cup. According to the website, How Much Protein, a half a cup (100 grams) of brown rice has almost 7 grams of protein.
Here are some of my regular veggie-infused meals and/or sides: