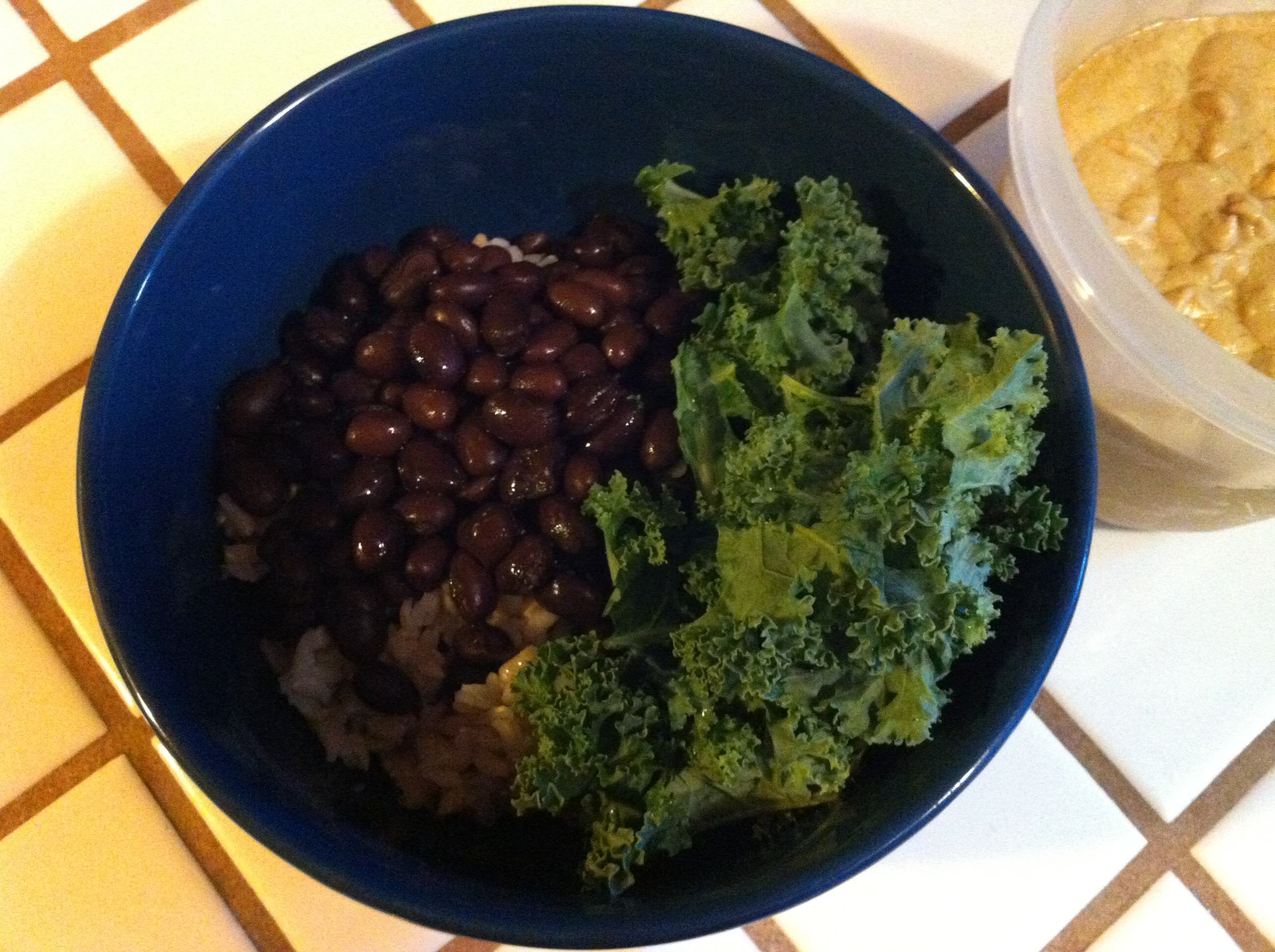 Today I am going to share a recipe with you, which was shared with me by my friend Monica.
Monica had lunch one day recently with a friend who replicated a recipe from Cafe Gratitude.
Cafe Gratitude is a restaurant in Berkeley. (And has a couple of other locations.) All of their food is organic and vegan and they specialize in gourmet raw and cooked cuisines. I have eaten there once years ago. Whatever I had was pretty good. I am wiling to try different things.
As I started to do research on the restaurant and the recipe I am going to share with you I found that this recipe: I am Grateful has more meaning than just a healthy, vegan meal.
According to the website where the menu is listed the I am Grateful bowl is a community supported grain bowl. Shredded kale with local brown rice, black beans and tahini-garlic sauce. They created this bowl to allow for those in financial need to have access to organic vegan food. Payment for this bowl is by donation. No one is turned away. The suggested value is $7. You can feed yourself and someone in need for … Continue reading