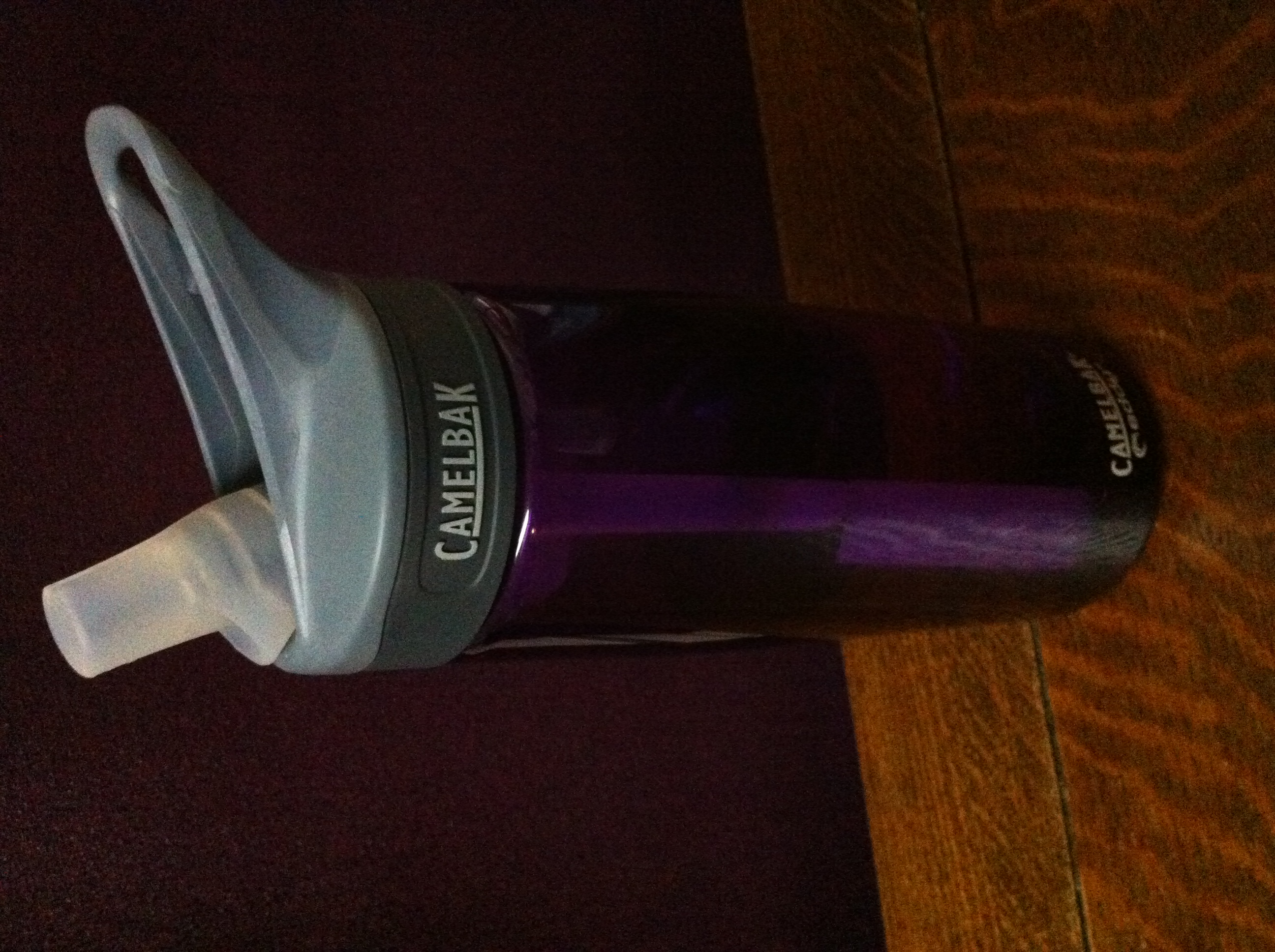 I meant to write this post on Monday. But this has been a crazy and exhausting week.
OK, how are you non-Facebook Go Fit Girl's Monthly Challenge participants doing?
There are 21 people participating in the Facebook event.
One participant let the group know that she recently took a CPR class and was told my the instructor that we all wake up dehydrated. So drinking a glass of water before your morning coffee is recommended.
And without even trying I do that most mornings, especially on days that I ride into work where I slurp down 24 ounces of water (750 mL).
Another participant signed up for yoga in the park. What a great idea! Unfortunately the Bay Area had crazy thunderstorms that day. So she wasn't able to attend. But it was a great idea.
This challenge is definitely encouraging people to monitor and increase their water intake. And make more trips to power their noses.
I recently upgraded my CamelBak water bottle from a 16 ounce (500 mL) to 24 ounce (750mL) container. I find using the CamelBak increases my water intake. It is easy to drink out of with very few spill mishaps.
Since my upgrade … Continue reading