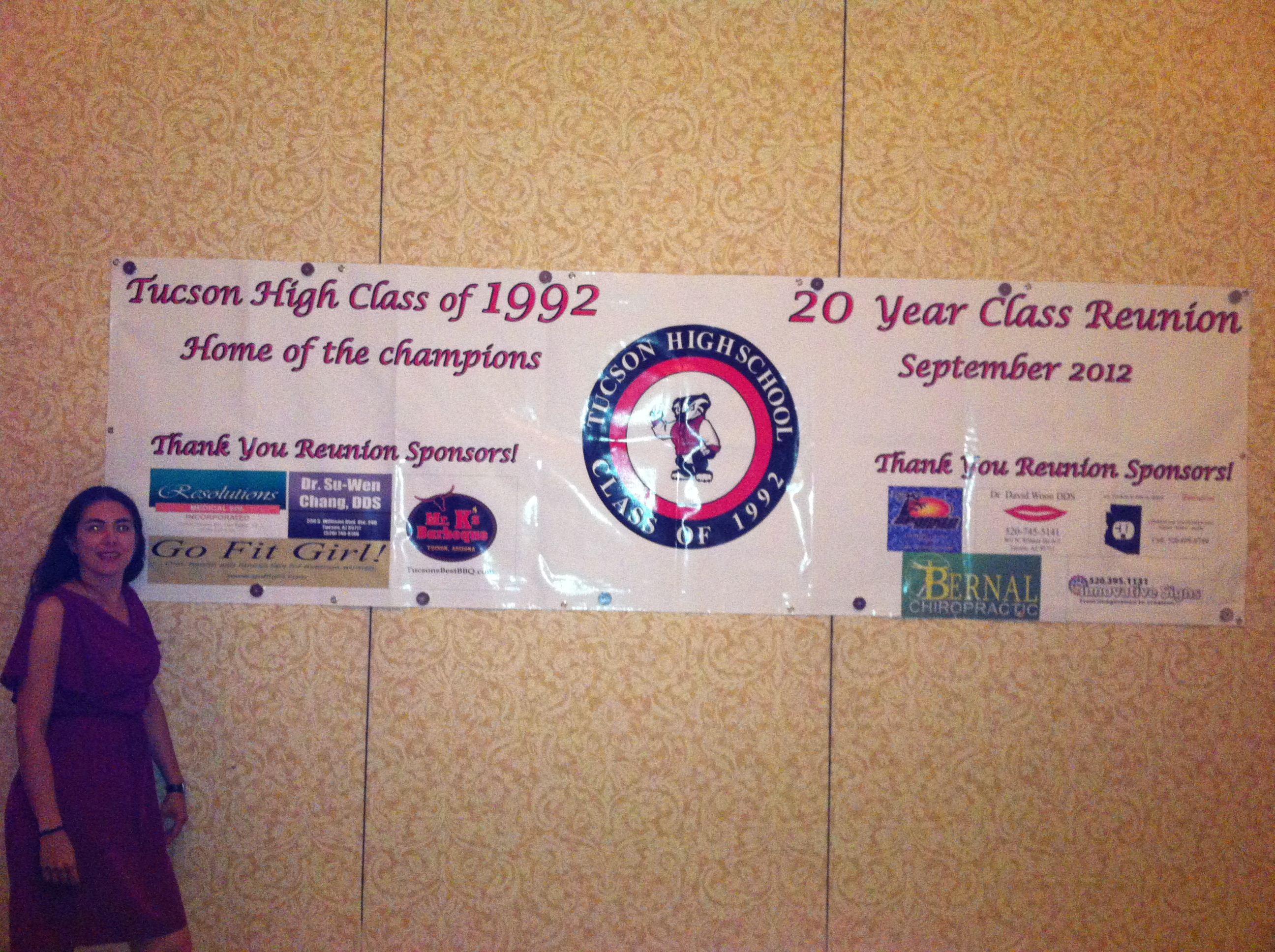 As I mentioned last week, I recently attended my 20-year high school reunion in my beautiful hometown.
As a Badger alumni I had the option to be a sponsor for the reunion. So Go Fit Girl! was a sponsor along with a few others.
With my sponsorship I received an acknowledgement on a banner, in the pamphlet in the goodie bag, my business card in the goodie bag and a mention at the dinner/dance that Saturday night.
There were four Badger business owners who sponsored and a few other local business who also sponsored.
During Pat's shout out (she was the head of the Reunion Planning Committee) to those who sponsored the reunion she mentioned Go Fit Girl! and that everyone should read the blog for tips, like the one where  you can drink good beer and still maintain a healthy lifestyle.
My goal for myself is to maintain the healthiest and most realistic lifestyle I can for me. I believe in moderation. I like to eat and I like to drink. But I also want to be, look and feel healthy.
I am not a Denise Austin, Jillian Michaels or that P90X dude. I am Ann (aka Go … Continue reading