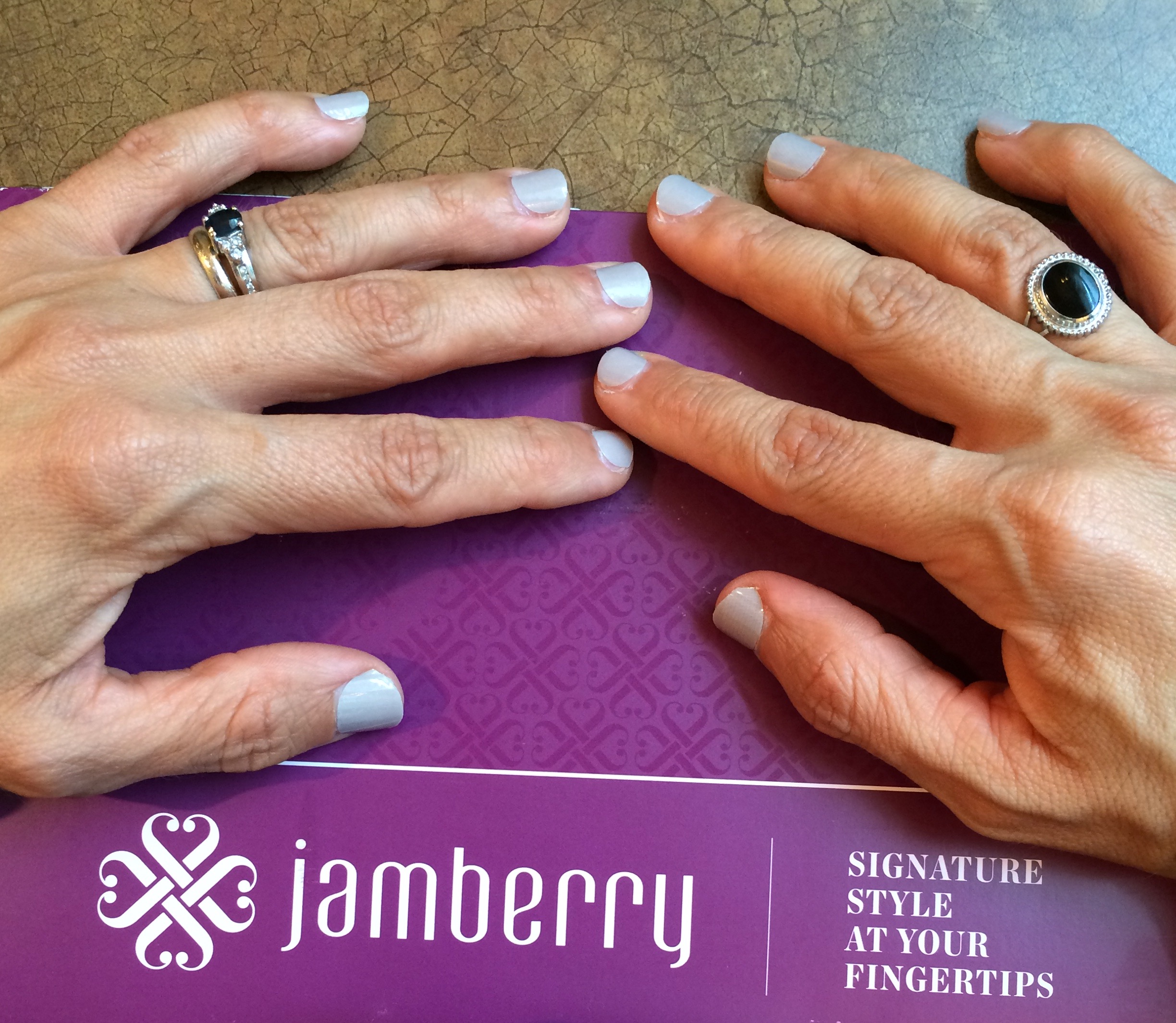 I have talked about my thin, peeling nails before.
For more than a year I have been trying to get them back to healthy with no more peeling.
I started using Nail-Aid after gel rescue, which seemed to help a little. I also started taking calcium every day.
My friend Heather is a Jamberry consultant. I asked her to send me a sample.
I tried the sample on my pinkies. I am hard on any nail polish on my fingers. The sample lasted on my nails until I removed them, which was nine days.
My samples only "chipped" ever so slightly throughout the time I had them on. The nail wraps don't really chip like regular polish does.
The true test of Jamberry was when I washed my hair. After I washed my hair while wearing them and saw that they were holding strong I went to Heather's Jamberry site and ordered a sheet of Glacier nail wraps.
One sheet is $15, plus shipping and handling. The cost is a little steep and I think the S&H is too high. What I did find out with my second order was that whether I order one sheet or four the S&H is $3.99. … Continue reading