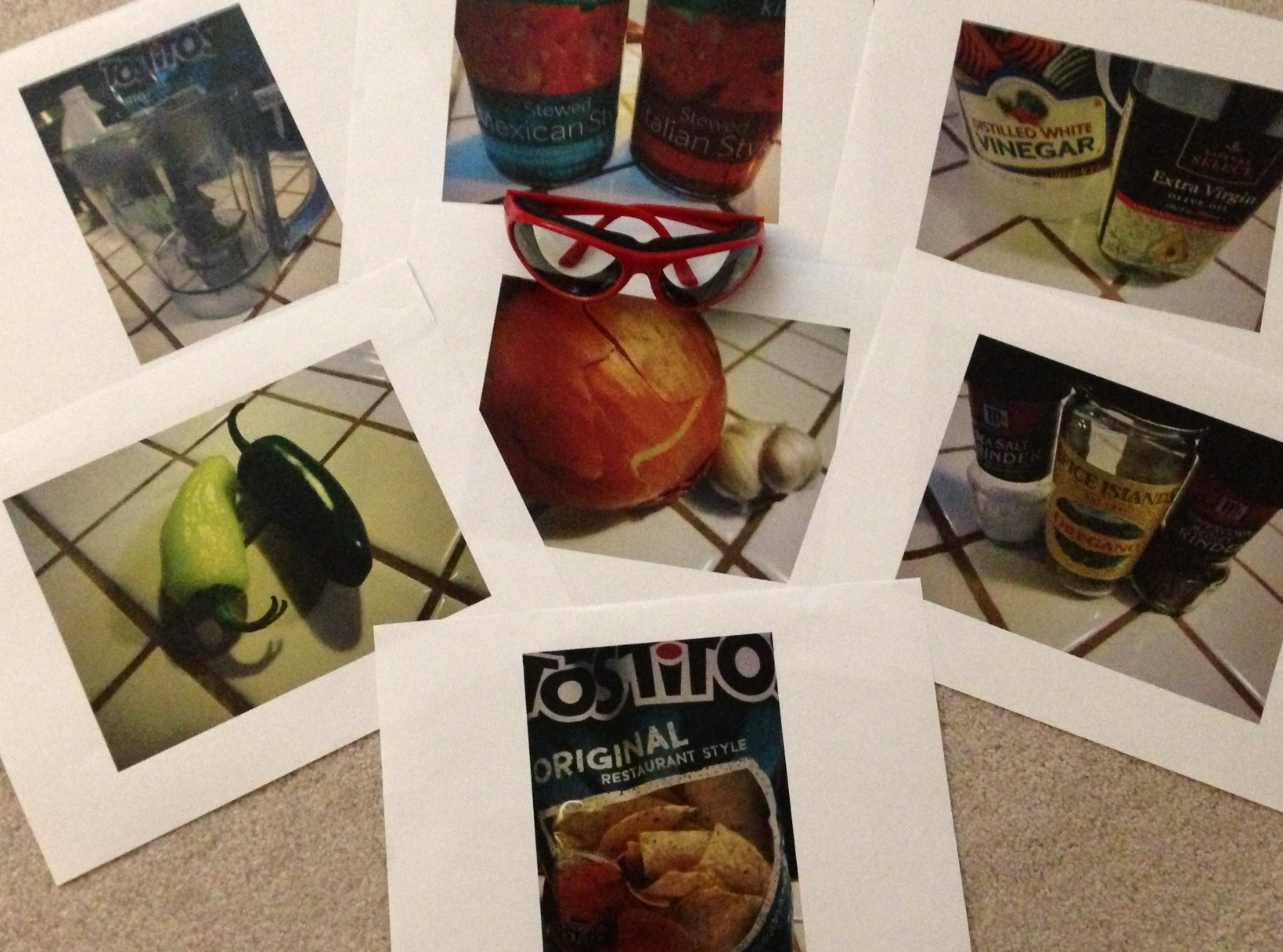 This past weekend at yoga teacher training we had something called an Intensive Weekend.
We had class three hours on Friday, six hours on Saturday and three hours on Sunday. (Four hours on Sunday if you wanted to participate in an optional hour conversation about meditation before our three hours started.)
Friday night was my annual company party and the first one I have missed since working there. But I made a commitment to my schooling and becoming a yoga teacher.
Even though I was bummed to miss the party, the Friday night class was so much fun. We all took about five minutes to teach something to the class that had nothing to do with yoga.
Everyone taught something different and with so many different styles. I taught the class how to make salsa. Because I didn't want to bring all the supplies and ingredients with me I took pictures of the items and showed pictures as I went step by step by what you do. I wore my onion goggles my friend Monica gave me, which I reviewed for the blog. And I brought some chips and salsa for everyone to taste.
We learned how to make … Continue reading