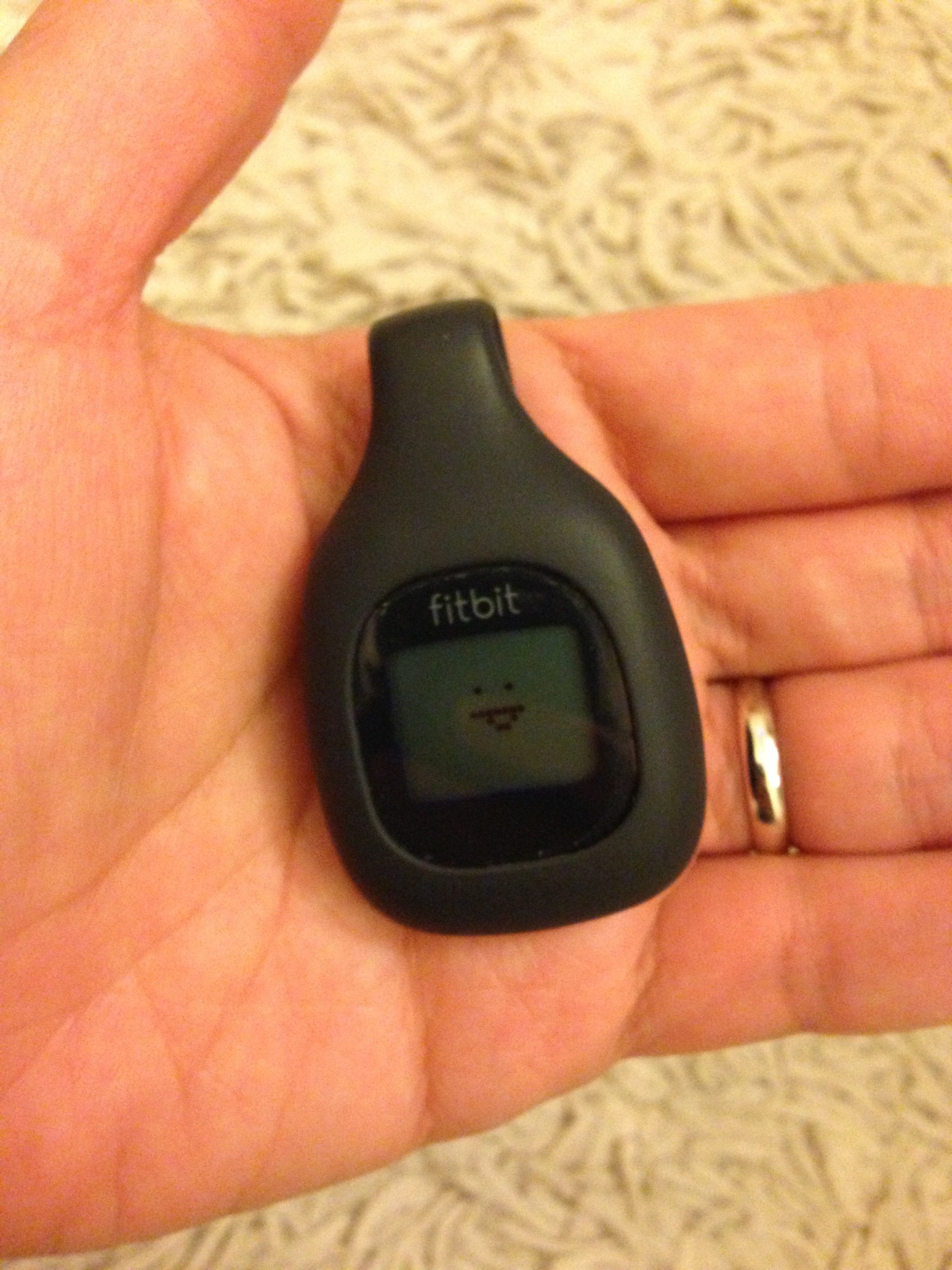 About two months ago I got my first Fitbit. I have the Fitbit Zip. It was a prize I won for participating in my company's wellness program.
The Fitbit Zip (along with the other two mentioned on the website) tracks steps, distance (in miles) and calories burned. They sync wirelessly to computers and my iPhone (and other smartphones).
The Zip has a replaceable battery, which according to the website lasts 4-6 months. It is sweat, rain and splash proof. If you don't get a Zip for free from your company it costs about $60, which for everything it does is a great price.
There are two other types of Fitbit, which I am looking into investing in at some point. The One Wireless Activity and Sleep Tracker and the Flex Wireless Activity and Sleep Wristband. They are both $100 and you can read more about them on the Fitbit website.
Fitbit also sells the Aria Wi-Fit Smart Scale, which according to the website, measures weight, BMI and percentage of body fat. It costs about  $130 and uses wi-fi to upload information automatically to Fitbit.com.
After I received the Zip it took me a couple of weeks to set up. … Continue reading