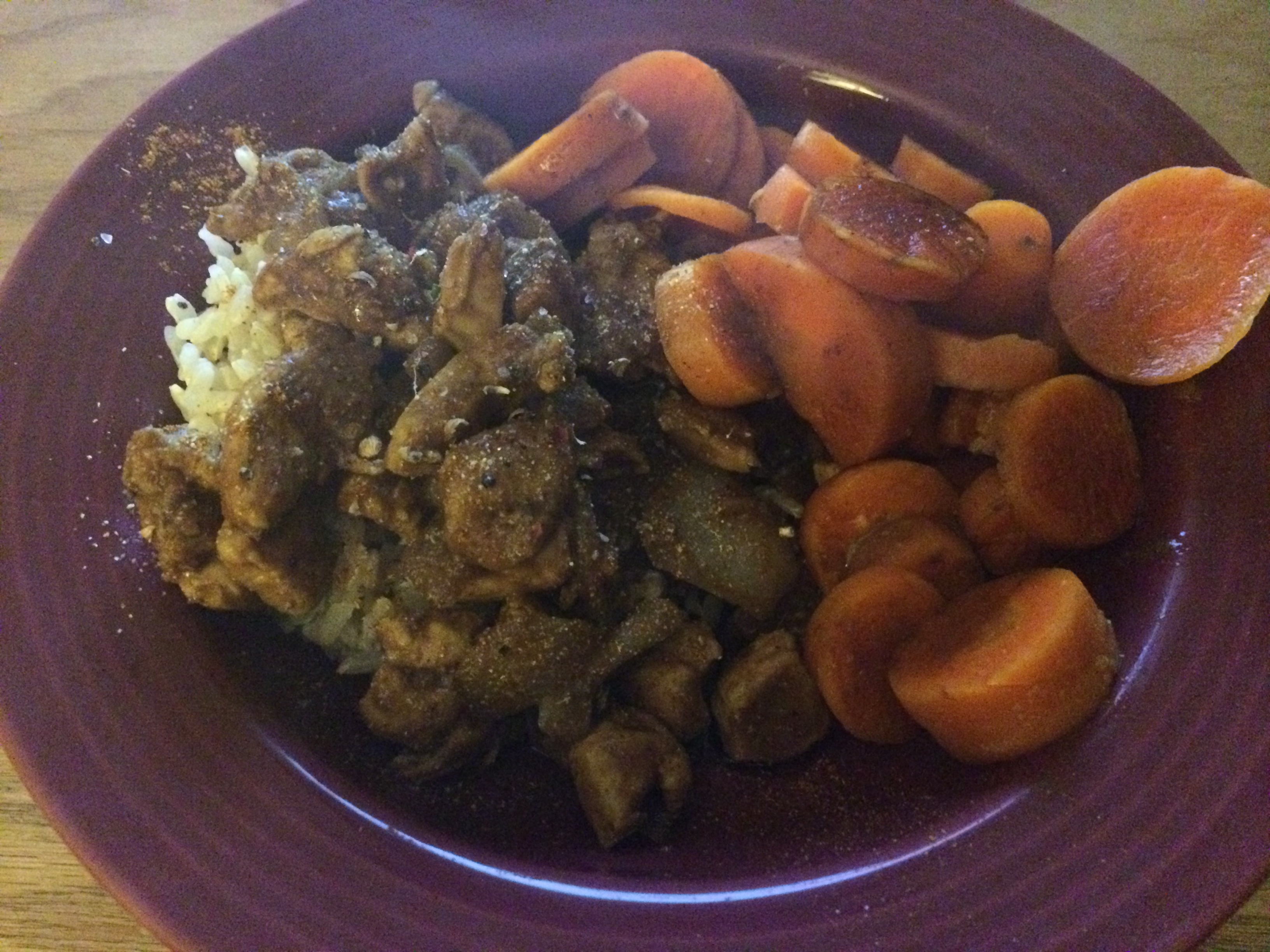 There was a lot of chicken making and eating in the house so far this week. OK, well not a lot, but more than the norm.
One recipe I made for dinner one night was new and super simple and quite delicious.
The other recipe was one that I have been making for years. And it usually just comes out for special occasions … like the Kansas City Royals playing in the World Series for the first time in 29 years.
Sauced 'n' simmered dijon chicken
The first recipe I made was another one of Hungry Girl's creations: sauced 'n' simmered dijon chicken.
I was looking for something that was simple with few ingredients. And I just happened to have all the ingredients needed already.
If you are looking for a quick and easy dinner to make this is a good one.
I did alter the recipe because once the chicken was cooked it didn't look like a lot of food, like the picture did.
Curt asked if we had any rice. And I have the brown rice from Trader Joe's, which you can throw in the microwave and have hot and ready in three minutes.
I also made some carrots … Continue reading