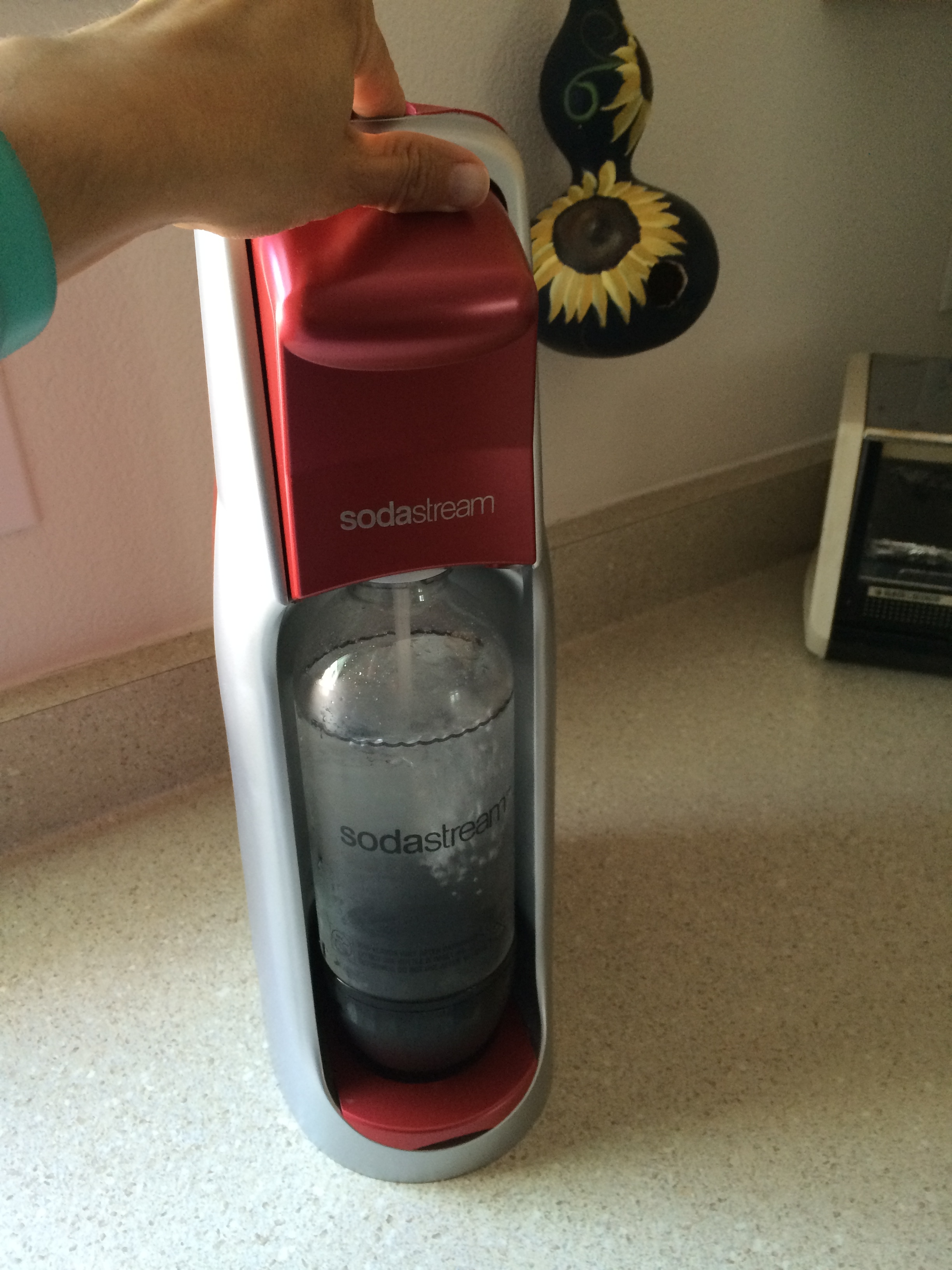 For the past eight or nine years I have made sure to get in a regular and healthy amount of water in daily.
Last year after returning from my birthday trip to Bora Bora I decided reducing my alcohol intake might be a good idea.
Don't get me wrong, I didn't eliminate wine and beer and the occasional cocktail. I just reduced how much I was imbibing.
I started buying sparkling water to sip in the evenings with a slice of lemon. It was a nice alternative to booze (all those calories) and I was drinking even more water.
A friend told me she got a SodaStream to make sparkling water.
Recently I bought my own SodaStream Fountain Jet Home Soda Maker Starter Kit from Amazon. (SodaStream offers eight different sparkling water makers.)
I've been adding bubbles to my water quite regularly. I no longer have to stock up on bottled sparkling water, which is better for the environment.
I shopped on Amazon and found the SodaStream Jet on sale for about 60 bucks.
When I received the SodaStream I unpacked everything and started looking through my starter kit. It came with drink samples, which can be added to the water after … Continue reading