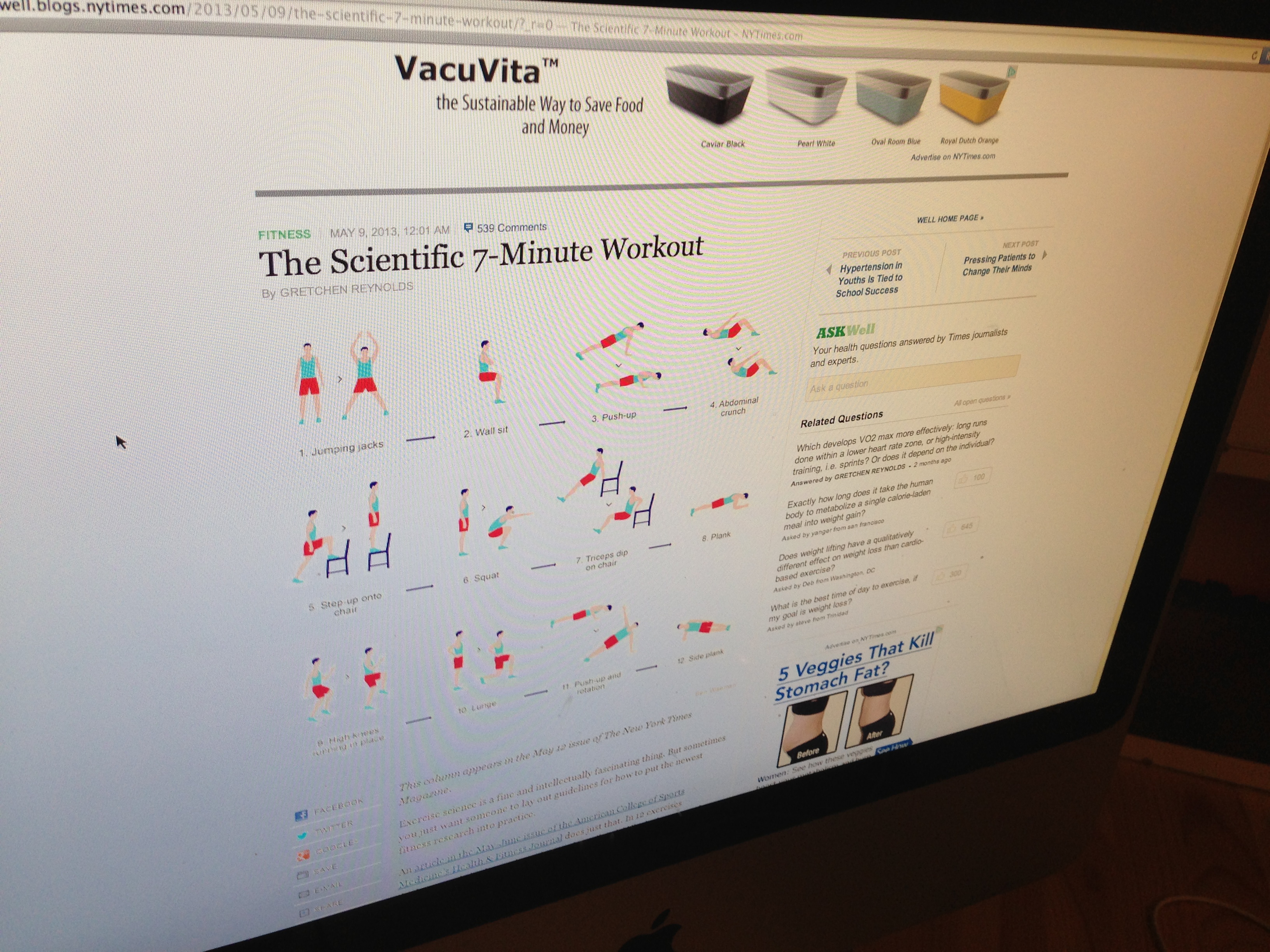 The exercise challenge in this month's Monthly Challenge is to try out The Scientific 7-Minute Workout.
The timing of the routine itself I don't agree with. But with some modifications I think it is a good and legit exercise routine.
My recommendation is to do each exercise for a minute instead of the 30 seconds the article states. And I also think to make it a good exercise routine is to do the routine three times instead of just once.
I finally had a chance to try out the routine on Thursday night.
I performed each exercise for a minute and I did the routine three times. It came out to about a 45-minute exercise routine. It was tough and sweaty and definitely a full workout. I was sore the next day.
Because I was using my phone for music and it was attached to my arm I didn't have exact time on each exercise. So I just counted.
The original article states that between each exercise a rest should be done. I don't think you need to rest between each one. But when you need to take a little break you should. I know I did, which is … Continue reading