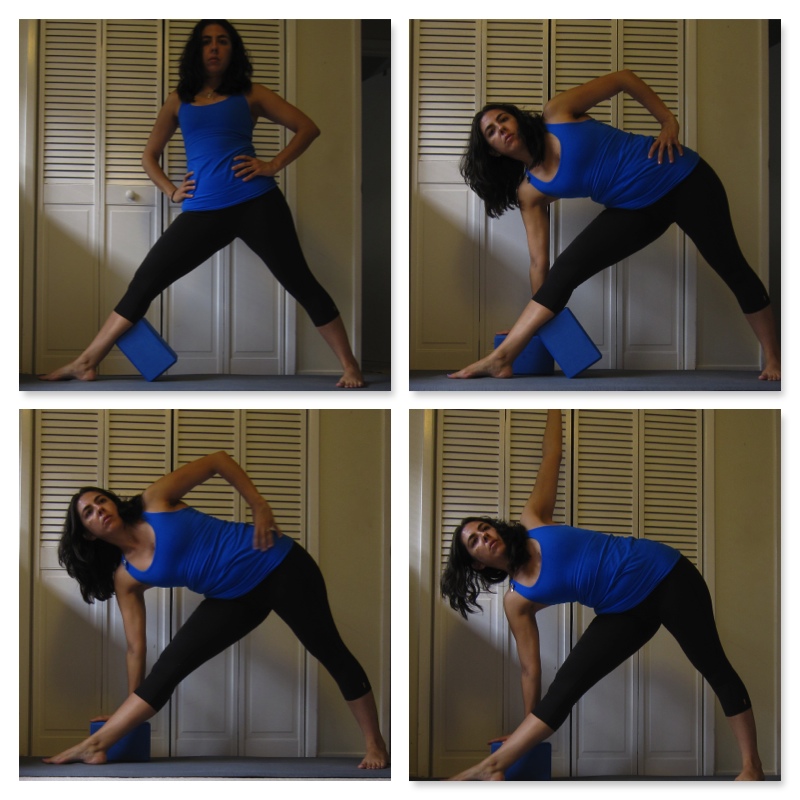 Recently I wrote about my Triangle transformation.
Over a year I watched as my Utthita Trikonasana dramatically changed and became healthier for my body.
I talked about how I hyperextend in my knees and I have learned how to stop that in this pose.
Knee hyperextension, which means too much opening at the back of the knee, creates misalignment and bad movement habits that can pave the way for arthritis and more serious knee injuries, according to Yoga Journal. 
Also according to Yoga Journal, a joint with such laxity is said to be hypermobile, and the knee is particularly vulnerable to this problem.
Being super flexible isn't always a good thing for the body. When we are overly flexible in our bodies we need to recognize that and work to not go too deep into a pose and hurt ourselves.
I hyperextend in both my knees and elbows. I am also super flexible in my lower back, which means I have to be extra careful with my backbends and make sure they are coming out of my upper thoracic spine and not my lumbar.
When I wrote the post about my Triangle transformation, one of … Continue reading