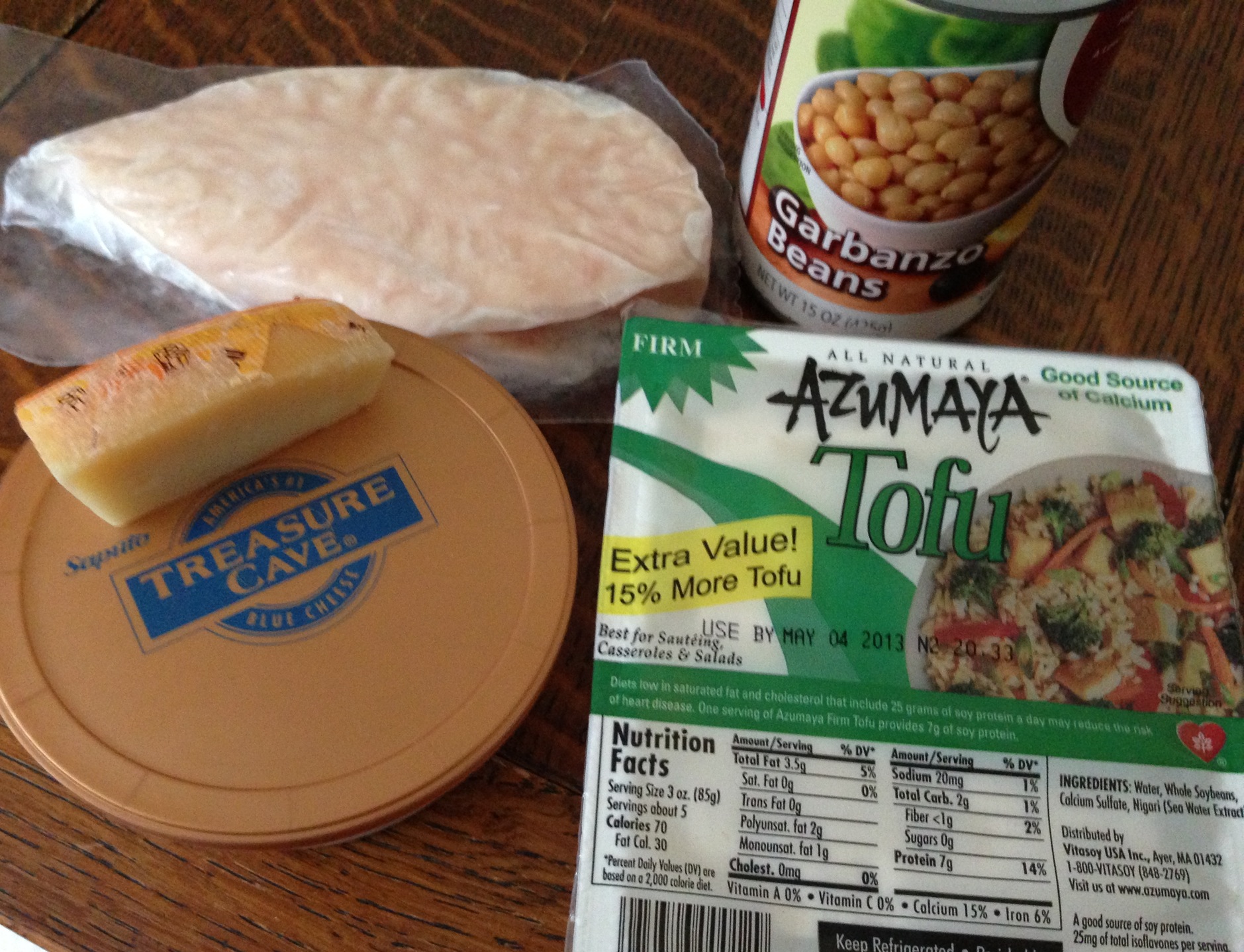 This month's nutrition challenge is about getting in enough protein every day. (Facebook event page here.)
And the headline should be no secret, especially to my regular GFG! readers.
But you all know how much I am into eating protein and writing about it. (And if you can stand it, I will discuss this in person with you, too.)
Someone just the other day asked me what I could suggest for a new Weight Watchers' participant. I believe the first thing I blurted out was protein. I, of course, talked about other stuff.
From the various research I have done I found that on average women should get in 46 grams of protein a day. If you have an active lifestyle it should be more than that.
Protein can be found in all kinds of foods. And protein can help you lose weight.
Here's a quick list of protein-rich foods: legumes, chicken, cheese, nuts, tofu, eggs, fish, red meat (yes, you can eat red meat in moderation), peanut butter (also moderate as it is high in fat), whole grain pasta, brown rice …
This WebMD article discusses the high-protein diet for weight loss. There are some great … Continue reading