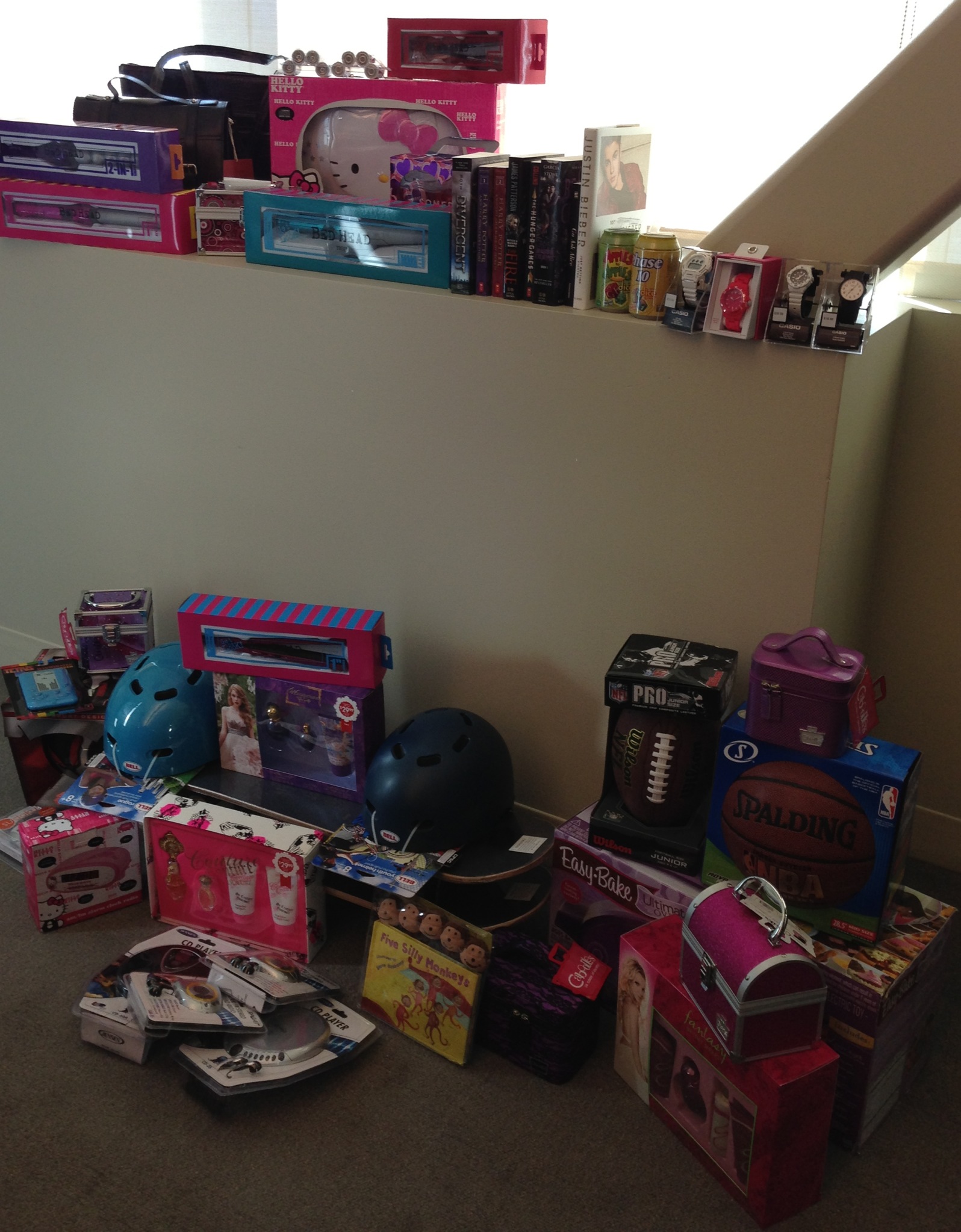 Today I worked on the Heart Challenge part of Go Fit Girl!'s December Monthly Challenge.
I run the toy drive (and food drive) at work. To get more donations I offer to take others' money and go shopping on their behalf.
So today my co-worker/friend Alonzo and I jumped into the work truck and took a trip to Target.
As I have said previously my company is supporting Toys for Tots this year.
I like to take the monetary donations and focus on donations toward older kids. Those items are more expensive and are donated a lot less. I personally hate buying baby toys and toys that make noise. So I try to avoid those anyway.
I went to the FAQ page on the Toys for Tots website and found an answer to this question: Pre-teen/teens are groups for which shopping is especially difficult.  Do you have any ideas?
Answer: The Foundation does purchase supplemental toys/gifts for our campaign sites and focuses on these age groups.  In the past, items purchased for these groups have included, but are not limited to:  sporting equipment/bags/balls; books, backpacks, cosmetics, purses, watch/wallet gift sets, bath gift sets, board games, radio control cars/trucks, … Continue reading