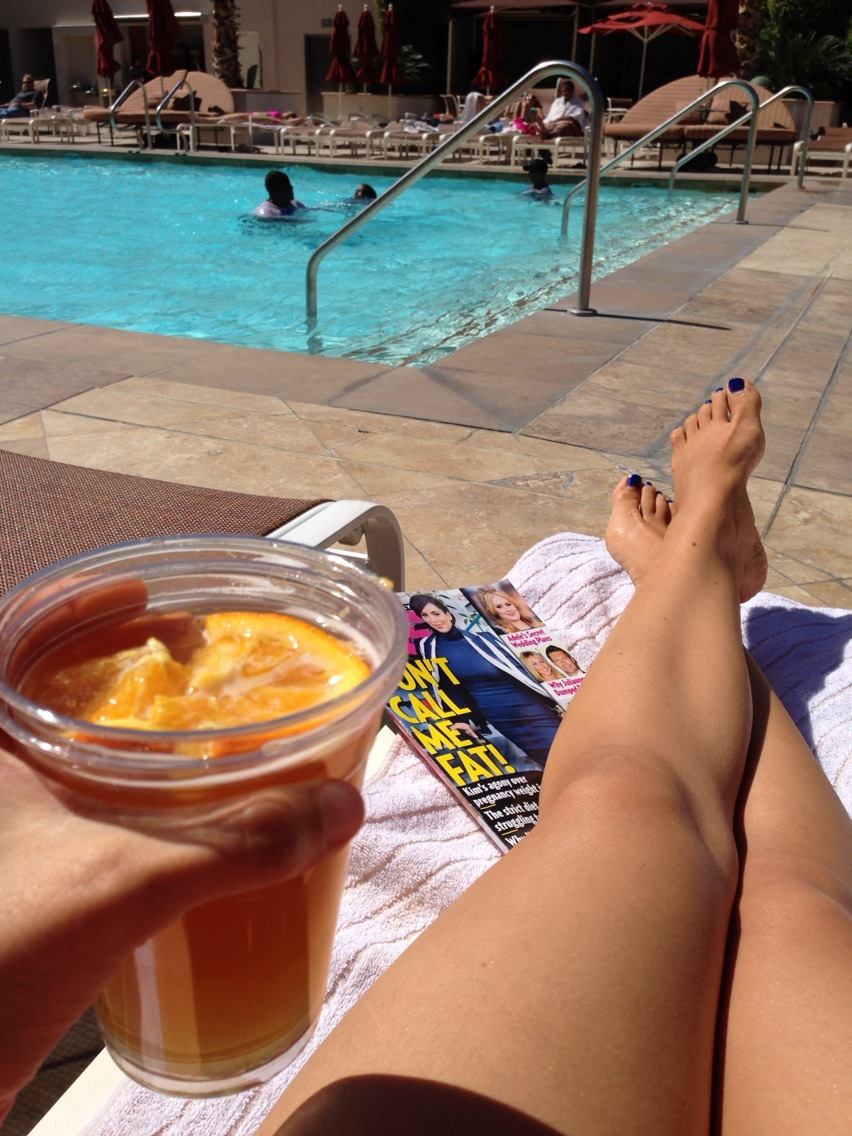 Sometime back I bought Sally Hansen's Airbrush Legs. For whatever reason I didn't try out the product immediately.
Lucky for you, my dear readers, I decided to put this leg makeup through some stress tests via GFG!
This stuff works. It looks natural and it looks good and I look tanned.
The instructions tell you to spray into your hands and rub into your legs and feet. I spray it right on my legs and rub it in like lotion. The instructions also say to let it set for 60 seconds before dressing. I always wait a little longer.
Friends and co-workers were impressed at how great it looked.
I was impressed with the fact that it really didn't rub off. Not in my clothes or my sheets. It did rub off a little on the inside of my ankle socks while working out, but nothing that didn't wash out.
The product also claims to be water resistant, which I believe is true. The makeup wouldn't come off while in the shower until I rubbed my legs with soap and water.
I also tried this product while at the pool in Vegas recently. I was armed with a dark colored … Continue reading