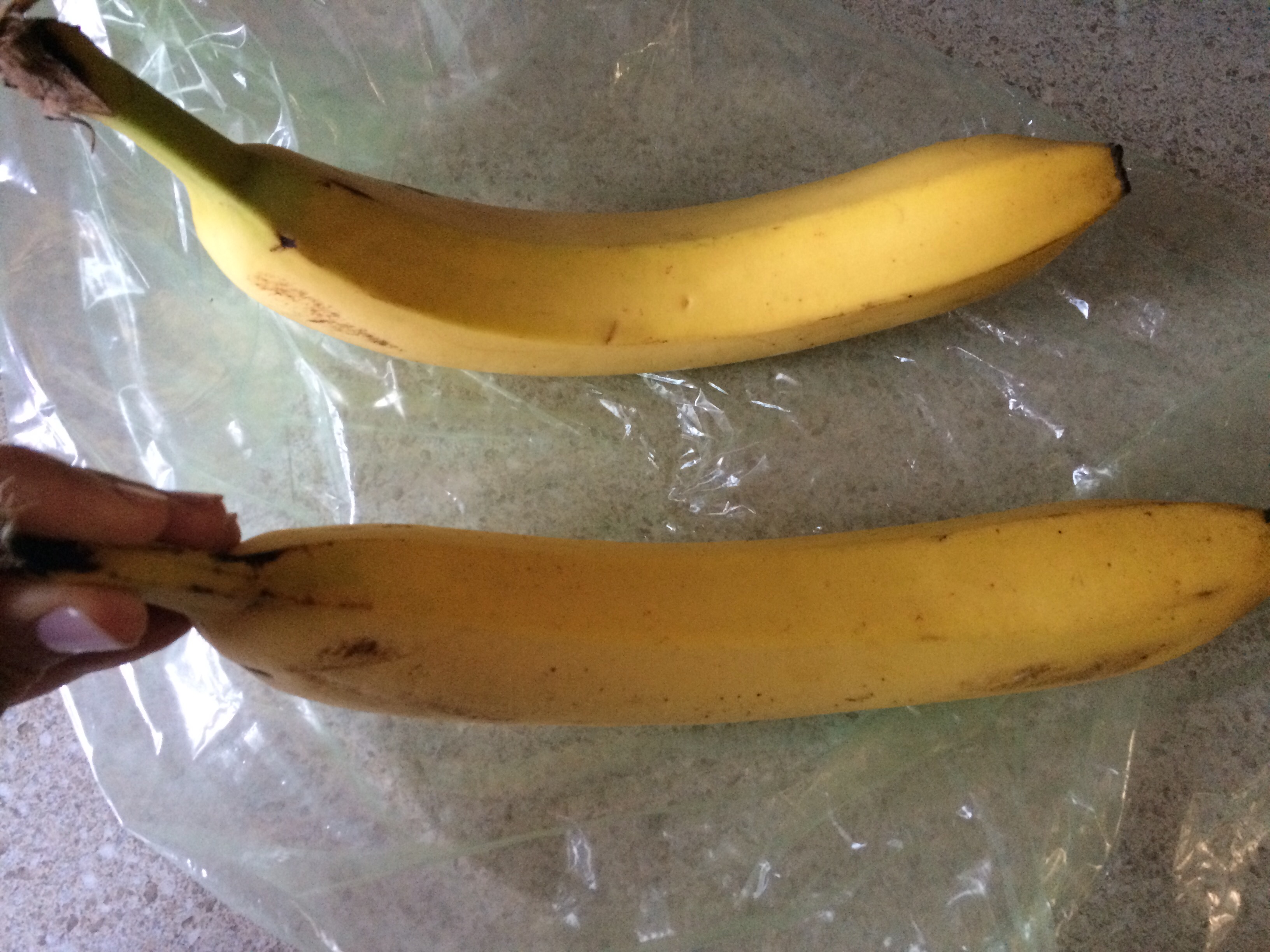 At some point at the grocery store I had noticed green bags for sale, which claimed they could keep produce fresher longer.
My grandpa and I even discussed these. He mentioned he had tried them and they worked. But he didn't know why.
So I decided to experiment with them myself using Brawny's Produce Protector Reusable Bags.
I used two fresh slightly green bananas that looked pretty much the same. One went into the green produce bag the other sat in the fruit bowl. (Top left photo)
After four days (top right photo) I compared the bananas. The bottom banana had a few spots.
After a week I compared the two bananas (bottom left photo). The bottom banana, the one that stayed in the fruit bowl, had many more spots than the top. The top hardly had any spots.
After two weeks (bottom right photo) the bananas were both gross but were very different looking. The bottom banana was almost completely black. The top one looks OK. But I didn't want to eat either one of them.
These Brawny Produce Protector Reusable Bags worked. I think a week is the max they should be utilized … for bananas anyway. I haven't … Continue reading