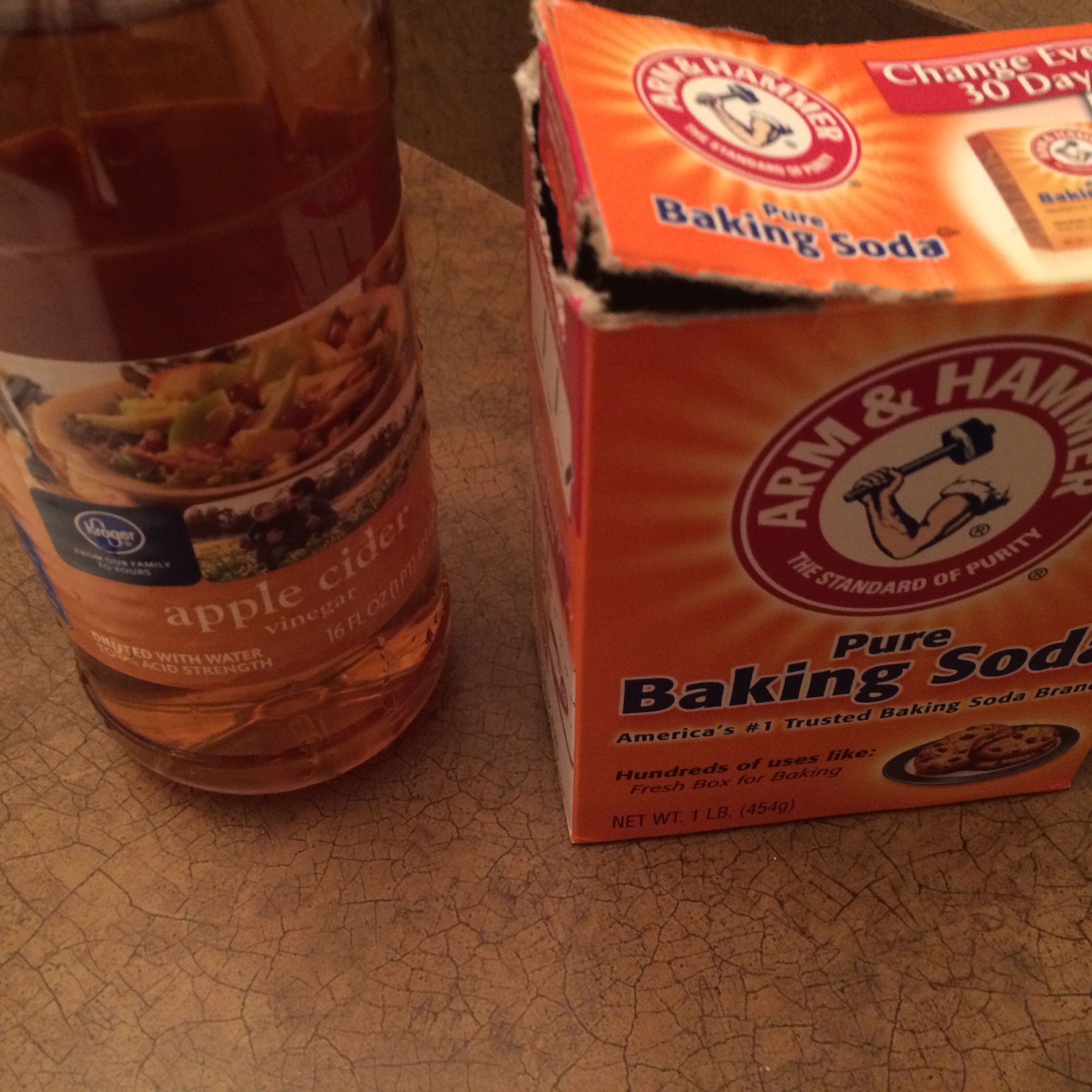 I have talked in the past about my scalp issues and how I don't wash my hair on a daily basis. I stopped washing my hair daily about eight years ago.
I wash my hair about twice a week.
A friend, who has similar scalp issues, recently told me that she "washes" her hair with baking soda and water and "conditions" with apple cider vinegar.
So I finally decided to try it.
For the past month I have washed my hair with baking soda/water and conditioned with apple cider vinegar.
The first time I washed my hair with the baking soda and water I could feel my hair squeak as I rinsed it out. Squeak, like when it's really clean. Wow! I decided to give a second go to my hair and scalp since I have dry scalp issues and a lot of hair.
After that I poured the vinegar over my hair and massaged it into the ends.
You have to get used to the idea of no suds while washing your hair. I just massaged the concoction into my scalp and made sure it made it through all of my hair, which is why I gave it two washings.
I left … Continue reading