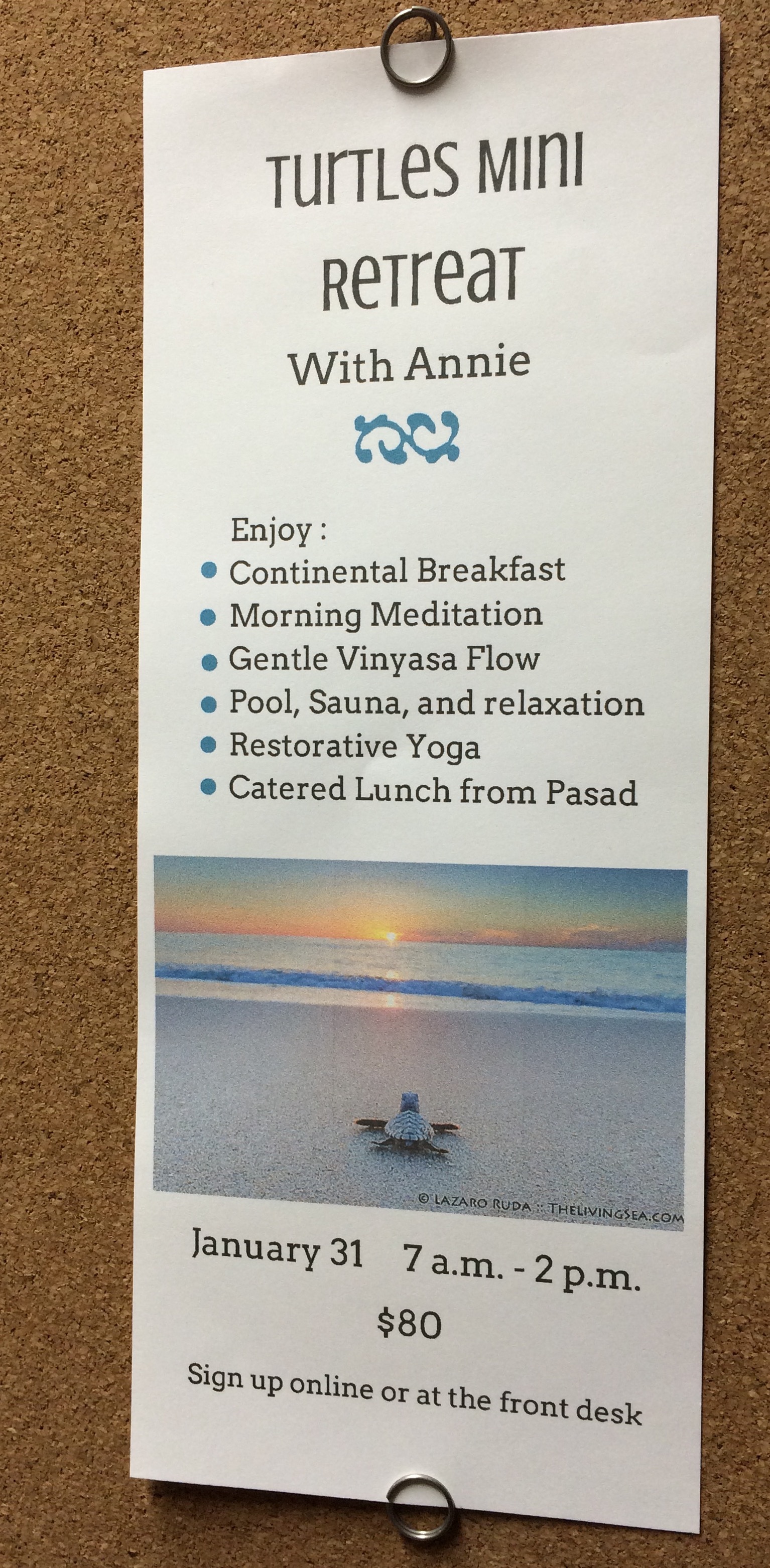 On January 31 at Turtles Yoga & Wellness I will be participating in Turtles' Mini Retreat.
The main retreat will be lead by Annie, a lovely yoga teacher.
I will be teaching the Restorative Yoga portion of the day.
The mini retreat is Sunday, Jan. 31 from 7 a.m. to 2 p.m. The cost for the wonderful, refreshing day is $80.
More details here and where to sign up as well.
If you can't afford a full-on yoga retreat or don't have the time to get away then the mini retreat may just be what you need.
You can give this gift to yourself or someone you love. Or maybe you and someone you love share this day together.
This is what Turtles has to say about the mini retreat: Find the time to realize you are simply amazing. And here at Turtles you are truly able to Love your Body, Discover your Strength, Create Self Expression, Enhance Flexibility and Breathe.
The mini retreat will include:
Fresh continental breakfast and hot tea
Morning meditation
Gentle Vinyasa flow
Time in the heated salt water pool, relaxing in the hot cedar sauna or taking some quiet time to read a book … Continue reading