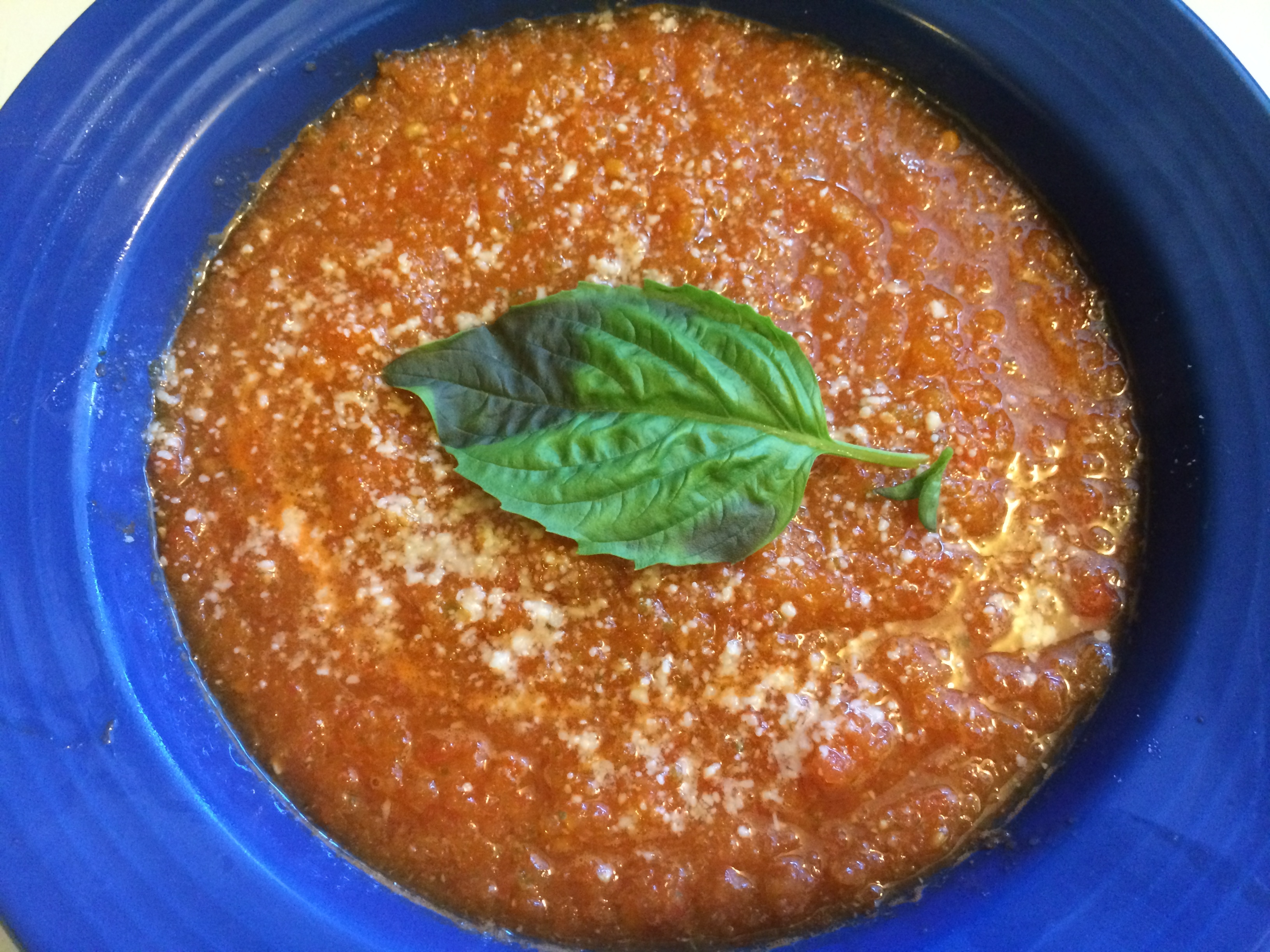 As I have mentioned in the past since my FUNemployment began I have a long to do list of things, including getting healthy.
And one of the many ways I am working on getting back to healthy (and hopefully lose a few pounds in the process) is by experimenting with recipes and cooking.
I will be out of town next week and the amount of blogging (and cooking for sure) will be minimal if at all.
So I thought this week I would share three recipes I have been experimenting with lately.
My friend and GFG! reader who suggested the Recipes tab told me about a soup she easily makes in the blender.
Recipe 1:
I experimented with her idea and came up with this:
3 medium raw tomatoes
garlic
1/4 onion
jalapeño
fresh basil
Throw all the ingredients into a blender. Apparently some blenders, such as the Vitamix, have a heat function. My Ninja doesn't. If your blender has the heat function you can blend and warm your soup at the same time. I had to pour my cold soup into a pot and heat up. I guess you could also put in the microwave.
The soup was … Continue reading