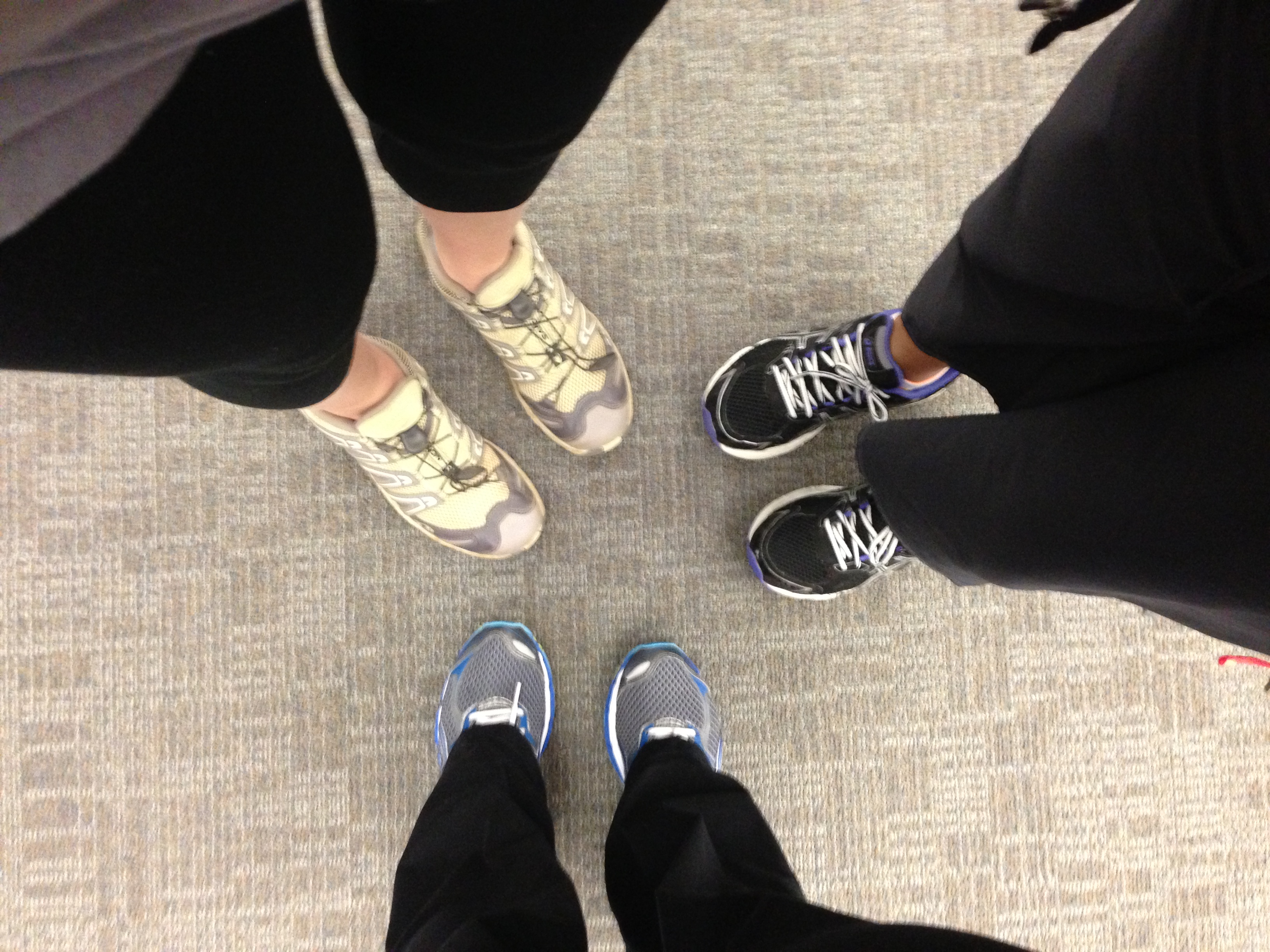 When the weather is nice in South San Francisco (and that can be iffy) there is a small but mighty group who walks together on Wednesdays.
The regulars come and go and come and go and new people trickle in.
I am not a huge walker and personally would rather not walk.
But if it is with a group of people it makes me much more motivated. (And with our wellness program you can earn points, which eventually earns you prizes.)
I can't walk every Wednesday as on alternate Wednesdays I have Toastmasters. But when I can I join.
There are so many great reasons to be part of this group: meet new people; meet up with co-workers/friends you don't see as often; get away from your desk (I rarely take a lunch break and usually eat at my desk while working); fresh air; and, of course, exercise.
According to this Mayo Clinic article, walking helps you maintain a healthy weight; prevent or manage various conditions, including heart disease, high blood pressure and type 2 diabetes; strengthen your bones; lifts your mood; and improves your balance and coordination.
The Mayo Clinic article has some great tips. I recommend … Continue reading