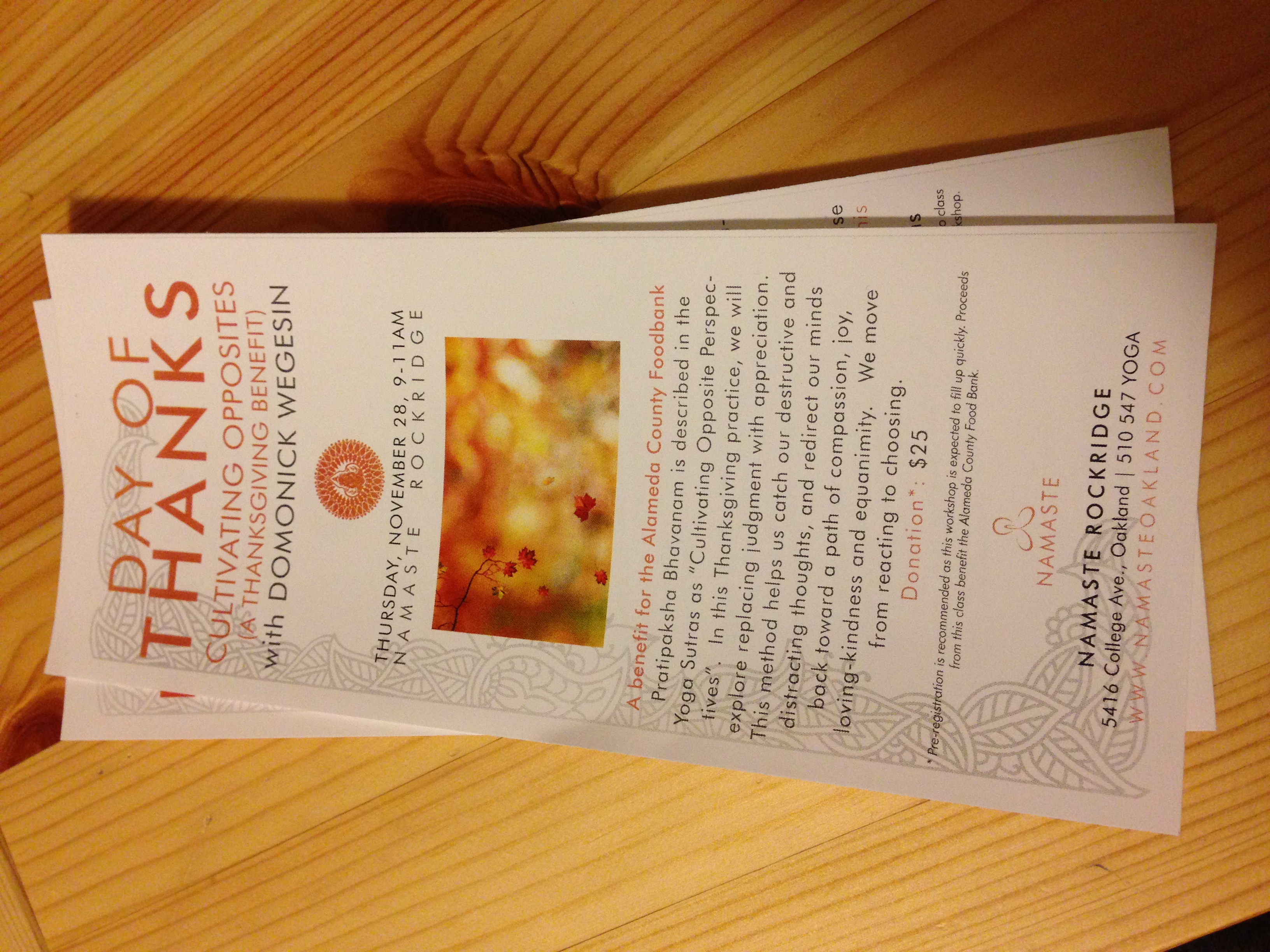 Today is Thanksgiving. Many of us take today to reflect on what we are thankful for. I try to reflect on what I am grateful for on a regular basis.
I also try to remember that today can be very hard for some for a variety of circumstances and reasons. If that is the case for you, I hope that you can find some peace.
I feel very lucky and grateful for the life I do have.
There are so many things I am thankful for.
Such as: my health; my husband; my family; my friends; my job (there was a chance I could have been laid off this year); my amazing co-workers/friends; the supportive people in my life; my amazing readers/friends/supporters of Go Fit Girl! …
The list goes on and on.
But what I really want to reflect on today is yoga, my practice, my teachers, my teacher training, the discovery I am continually making and my growth in my practice.
Yoga is such a big part of my life. It touches so many aspects of each day in my life.
Here are some things on my what I am grateful for when it comes to my yoga … Continue reading